The Critic's Chair series ended in March 2015.
This week Robert Johnson returns toThe Critic's Chair.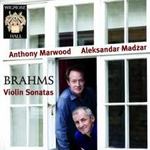 Brahms: Violin Sonatas, Nos 1-3
Anthony Marwood (vln), Aleksandar Madzar (pno)
(Wigmore Hall Live WHLIVE 0050)

These fine performances of frequently recorded masterpieces are distinguished by Anthony Marwood's luminous tone and by the superb musicianship of both players.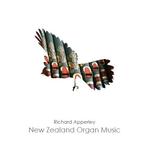 New Zealand Organ Music
EVANS: Dedica; BALDWIN: An Advent Prelude; CASKIE: Three Pleasant Pieces; HURD: reliquiæ; FARQUHAR: Prelude and Fugue; PERKINS: Ave Maris Stella; LILBURN: Prelude and Fugue in G minor
Richard Apperley (org)
(Organism ORG006)

An intriguing selection of New Zealand music for the organ, marvellously played by Richard Apperley on a variety of well-chosen Wellington instruments.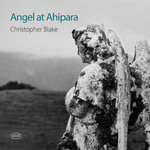 Angel at Ahipara; Night Journey to Pawarenga; Christ at Whangape; Anthem on the Kaipara
Strings of the NZSO/Kenneth Young
(Atoll ACD 411)

Blake: Some of the most beautiful, evocative and haunting orchestral music by any New Zealand composer, played with consummate skill and conviction by the Strings of the New Zealand Symphony Orchestra conducted by Kenneth Young.


Bruckner: Symphony No 9
Berlin Philharmonic/Simon Rattle
(EMI 5 29692)

A remarkably impressive and persuasive completion of the finale of Bruckner's Ninth Symphony. The entire four-movement edifice is performed with great distinction by Simon Rattle and the Berlin Philharmonic.