Joshua Redman Quartet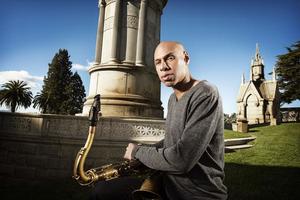 Joshua Redman is the son of saxophonist Dewey Redman, but he didn't always intend to go into the music business. In fact, he graduated from Harvard with a B.A. in Social Studies in 1991 and intended to go onto study law. So what happened?
Redman took a year out from study to flat with some musician friends in New York. He never did go back to law and instead became one of jazz's leading tenor saxophonists.
Of this concert with Redman's quartet recorded at last year's Wellington Jazz Festival, Simon Sweetman wrote in the Dominion Post:
"It was dazzling, it was fluid, it was the perfect blend of post-bop and luminescent balladry. In short, a masterclass. No complaints. It wouldn't be possible."
Image: Joshua Redman Photo: Jay Blakesberg
Joshua Redman (tsax), Aaron Goldberg (pno), Reuben Rogers (dbass), Gregory Hutchinson (drms)
STRAYHORN: Lush Life; REDMAN: Come What May; REDMAN: Curly Q; REDMAN: Soul Dance; BACH: Adagio; REDMAN: Disco Ears; REDMAN: Leap of Faith; SHORTER: Infant Eyes
Recorded in the Wellington Opera House by Radio New Zealand Concert