Monday, 4 May 2015
BBC Philharmonic marks Anzac Day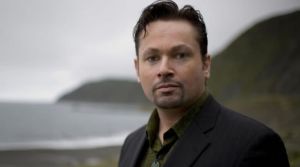 The BBC Philharmonic marked the 100th anniversary of Anzac Day in Salford, Manchester, with a programme of works by Australian and New Zealand composers, conducted by New Zealander Tecwyn Evans.
The concert began with Sydney-born Malcolm Williamson's Sinfonietta, before his countryman, pianist Tony Lee gave the UK premiere of New Zealander Gareth Farr's Piano Concerto. They finished the concert with Douglas Lilburn's 2nd Symphony.
Reviewer, John Button was at the premiere of Farr's Piano Concerto in Wellington. He commented in the Dominion Post, "based on just one listen I have no doubt that this marvellously inventive piano concerto is bound to develop an international life all its own. Rarely have I heard a new piece in which I felt we got the absolute essence of the composer, but this was such a piece. Farr has stated that the piano concertos of Prokofiev, Bartok, Ravel and Shostakovich were long-term favourites and each of these composers influences this new concerto of delights."
Tony Lee (pno), BBC Phil/Tecwyn Evans
WILLIAMSON: Sinfonietta; FARR: Concerto for piano & orchestra; LILBURN: Symphony No 2
Recorded at MediaCity UK, Salford, by the BBC