Scandinavian Pavilion
9:00 AM.With the world in a tizzy of wealth and innovation in 1914, it's easy to overlook what might seem like the quiet table in the corner. But these unassuming northern countries are quietly setting the… Read more Audio

9:00 AM.Composed by Ryan Smith, performed by Robyn Jaquiery (piano) and Ryan Smith (accordion). Music commissioned by Radio New Zealand Concert. Audio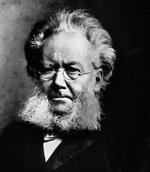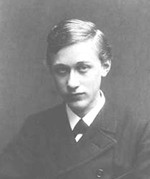 With the world in a tizzy of wealth and innovation in 1914, it's easy to overlook what might seem like the quiet table in the corner. But these unassuming northern countries are quietly setting the groundwork for a very successful rest of the century.
Join me in the Scandinavian tent to learn more about their food and culture and their marvellous music.
Right: Henrik Ibsen and Oluf Hartmann
Music
GRIEG: Anitra's Dance from Peer Gynt Suite No 1
Neeme Järvi, Gothenburg Symphony Orchestra
DG 427 807
SIBELIUS: Luonnotar
Paavo Järvi, Solvig Kringelborn (soprano), Royal Stockholm Philharmonic
Virgin 5 22055
NIELSEN: At the bier of a young artist
Emerson String Quartet
DG 477 5960
GRIEG: First movement from Symphonic Dances on Norwegian motifs Op 64
Gennady Rozhdestvensky, Royal Stockholm Philharmonic
Chandos CHAN 10287
STENHAMMAR: Allegro vivace e passionate from Piano Sonata in G minor
Martin Sturfält (piano)
Hyperion CDA 67689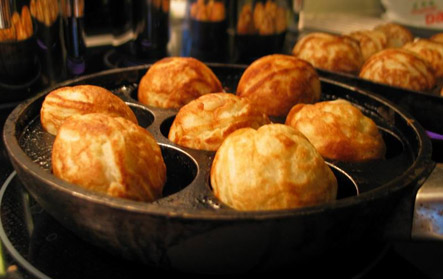 Æbleskiver is a traditional Danish dessert. If served in December, it is often accompanied by Gløgg (mulled wine).