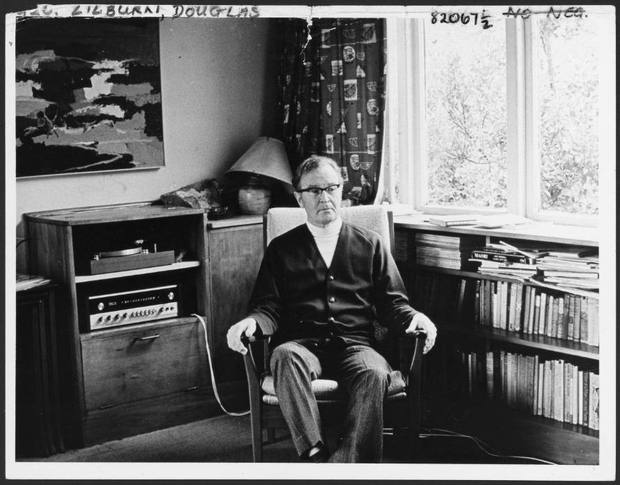 Douglas Lilburn in the sitting room of his home at 22 Ascot Terrace, Thorndon, Wellington, photographed circa 1970 by Bill Beavis.
In this episode, Withdrawing, friends and family of Douglas Lilburn reflect on his last years. After retiring from university teaching at the end of 1979, he also retired from composing. He spent the next twenty years establishing and developing the Lilburn Trust, while at the same time withdrawing from public life.
In his last years Douglas was concerned with divesting himself of a lifetime's accumulation. As friends and family saw him slip into old age, many discovered that he was withdrawing from them too, in what for some became a lengthy farewell.