WW1 - The Soldier's Diary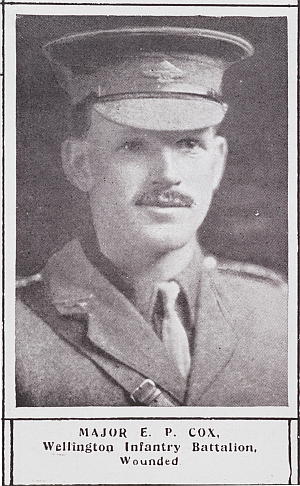 Major E.P. Cox, 1915, Auckland, by Wilson & Horton Ltd. Gift of Paul Simmons, 1989. Te Papa (CA000512/001/0021/0049)
Resident of Hawera
Unknown date of birth and death
Single
Service number 10/659 AWMM
Enlisted 1914
Ultimately rose to the rank of Major.
These bare facts taken from his official service records don't tell much of a story but the diaries he kept, in defiance of army regulations, give a vivid account of his experiences and thoughts during the Gallipoli campaign.
"Captain E P Cox of the Wellington Infantry Battalion was among those who landed on the peninsula on 25 April 1915. In his private diary, which he kept contrary to army regulations, he recorded events and his thoughts on the campaign until 5 August. This was three days before he was wounded in the ferocious fighting on the summit of Chunuk Bair, the highest point on the peninsula. During this battle, almost the entire battalion was wiped out. 
The Soldiers Diaries were voiced by Jason Whyte as Captain Cox and Tim Gordon, recorded and engineered by Phil Benge and produced by Duncan Smith for Radio New Zealand National.
Cox was lucky - he was sent back to New Zealand."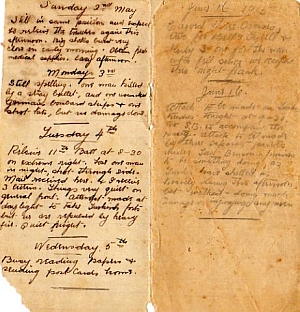 Image: Ellen Thompson (CC BY 2.0)