Smoking in Antarctica by Steve Braunias
Written and read by Steve Braunias
In Smoking in Antarctica Steve Braunias touches on many of his favourite preoccupations, from the awfulness of New Zealand meals of the past, to his joy at being a father. Braunias's humour and lyricism are often combined with an unflinching gaze as in his column on murderer Antonie Dixon.
From the sublime to the ridiculous, Smoking in Antarctica is a collection of columns by the great chronicler of our life and times.
Produced by Duncan Smith and engineered Ian Gordon for Radio New Zealand National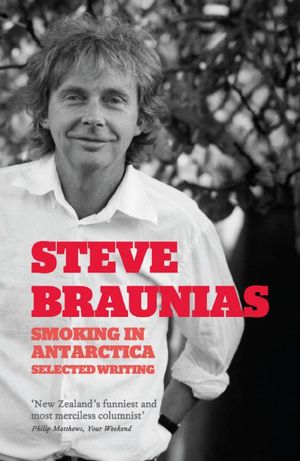 Published by by Awa Press 2010
ISBN: 978 1 877551 11 6
Steve Braunias is the winner of more than twenty awards for writing. He is probably best known for his columns which are by turn witty, lyrical and lacerating. Photograph by Jane Ussher.
Links