Tono and the Finance Company
Live in session at Roundhead studio, Dunedin-raised Tono performs an Auckland-centric set of songs about Herne Bay landlords; K-Road bar-hopping; and writing break-up songs in Grey Lynn… with nods along the way to Hamilton, disagreeing with David Bowie and - of course - a little economic theory.
Tono is joined in the studio by Lisa Crawley and Graham Panther.
In session at Roundhead Studios. The songs are: Marian Bates Realty, Susan of Grey Lynn, Disagreement with David Bowie Over the Song 'All The Young Dudes'; Timing; Tim; Up Here For Thinking, Down… Audio

Dunedin native Anthonie Tonnon - frontman of Tono and The Finance Company - followed his heart to Auckland in January 2010. The migration North saw a shift in focus for his unmistakably Antipodean pop… Audio

Dunedin musician and economist talks about his EP - 'Love and Economics'. Audio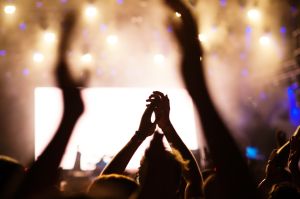 From intimate acoustic sessions in the Radio New Zealand studios to epic, sold-out shows at Aotearoa's best music venues, this is a collection of live contemporary music of all kinds.
Go to the National Music home page