Swimming - Lauren Boyle
Glasgow will be the third Commonwealth Games appearance for Auckland swimmer Lauren Boyle who has dominated swimming headlines in recent world contests.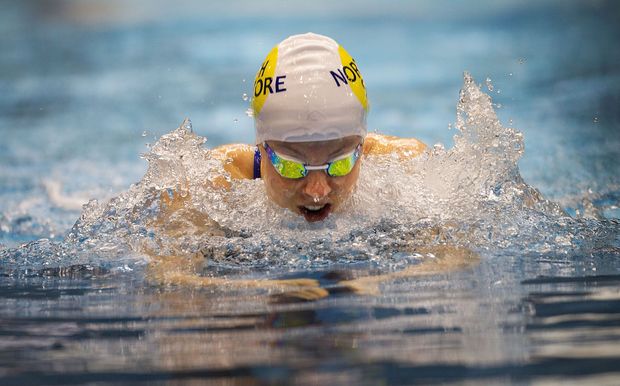 Swimmer Lauren Boyle. Photo: PHOTOSPORT
 In 2006, Boyle won a bronze with Helen Norfolk, Alison Fitch and Melissa Ingram in the 200 freestyle relay and in the same event four years ago, she achieved a silver with Penelope Marshall, Amaka Gessler and Natasha Hind.
She finished fourth in the 800 freestyle at the 2012 London Olympics, won gold in the 800 and a bronze in the 400 at the world shortcourse champs in the same year and, last year, won three bronze medals in the long freestyle events at the World Champs in Barcelona.
The 26-year-old has qualified for Glasgow in the 200, 400 and 800 metre freestyle and for the 4x200m freestyle relay team.
Boyle first competed for New Zealand at a youth event in Sydney in 2003 and she credits her time at the University of California in Berkeley for keeping her interested in the sport. She swam for the Cal Bears between 2007 and 2010 under the guidance of American national women's coach Teri McKeever.
While she leads the New Zealand swim team in Glasgow, she'll find it tough in an extremely competitive sport. Australia won 15 of the 22 gold medals on offer in the women's aquatic events four years ago in Delhi.
New Zealand has 16 swimmers in Glasgow with paralympian Sophie Pascoe also a leading medal contender, hoping to improve on the six medals they won in Delhi.
Swimming is New Zealand's third most successful sport at the Commonwealth Games with 77 medals, behind Athletics (151) and Cycling (86).

New Zealand flag bearer Valerie Adams at the opening ceremony of the Glasgow Commonwealth Games. PHOTOSPORT
External links