Mountain Biking - Anton Cooper
The young Canterbury mountainbiker Anton Cooper is one of two leading the charge in the New Zealand mountain bike team for the Glasgow Commonwealth Games.
Cooper burst onto the world scene as a junior, but has had a couple of rough years battling injury and sickness. He is hoping to consolidate his position as one of the best in the world.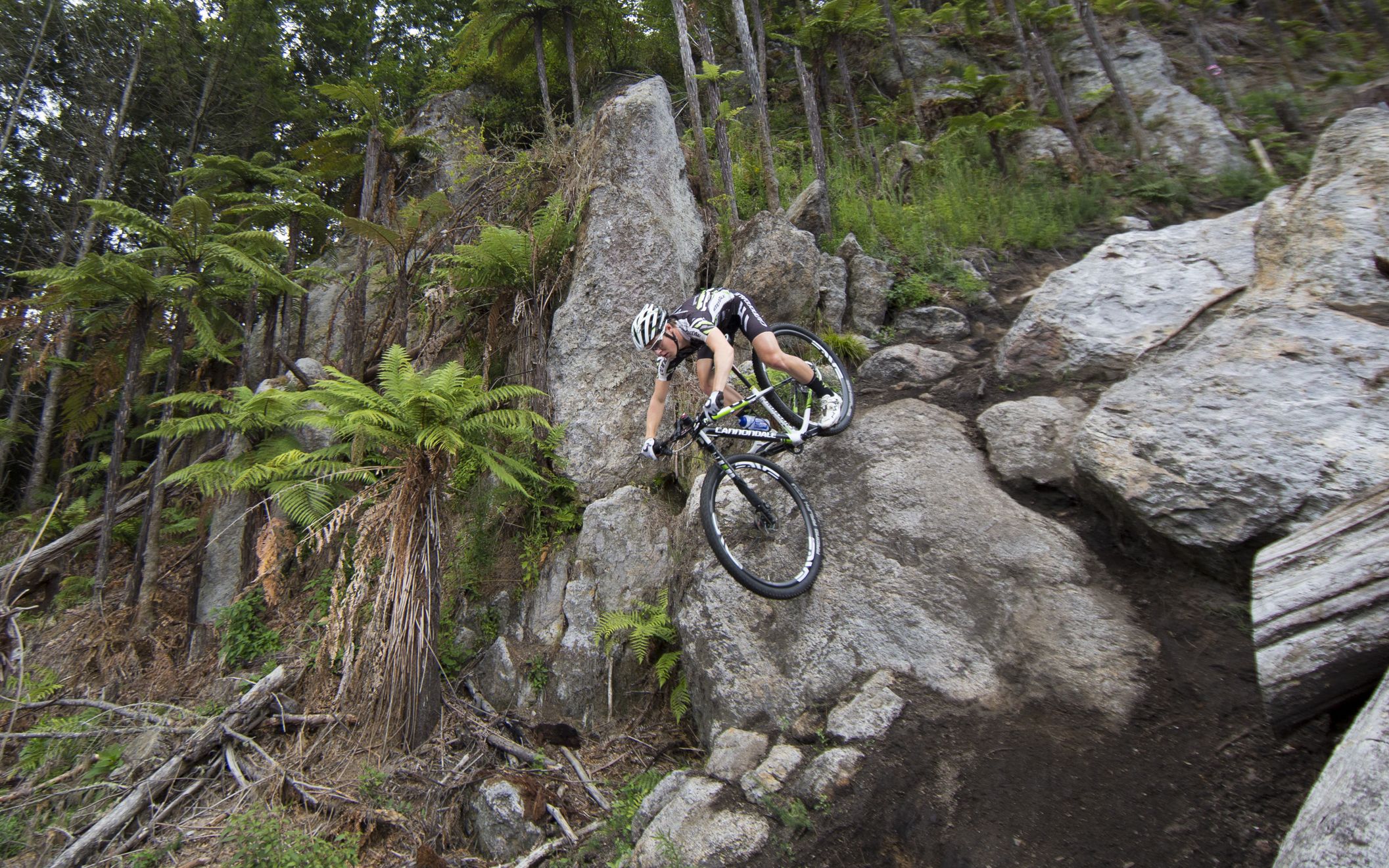 New Zealand mountain biker Anton Cooper. Photo: PHOTOSPORT.
Cooper won the junior world title in 2012 and currently rides for an under-23 pro team on the world circuit.
He's New Zealand's best ranked mountain biker and has the best chance of a medal chance if he's on form.
The 19-year-old says he's aiming for a medal, but admits beating Australian Dan McConnell, ranked in the top five in the world, will be difficult.
Sam Gaze, 18, of Te Awamutu is also one to watch – he beat Cooper at this year's National Championships.
In the women's competition Queenstown's Kate Fluker was selected after only three years in the sport, while Olympian Karen Hanlen was a late addition.
Mountain biking has previously been held in the 2002 and 2006 Commonwealth Games with Susy Pryde winning a silver in Manchester and Rosara Joseph, a silver four years later in Melbourne.
Canada has won six of the 12 mountain biking medals to be awarded including three of the four golds.

New Zealand flag bearer Valerie Adams at the opening ceremony of the Glasgow Commonwealth Games. PHOTOSPORT
External links