4x400 Relay Women
The women's athletics 4x400 metre relay team finally made it into the New Zealand Commonwealth Games team at the last opportunity in early May.
Initially Zoe Ballantyne, Louise Jones, Portia Bing, Katherine Camp and Brooke Cull were selected.
Ballantyne, Cull, Jones and Kristie Baillie qualified for the team in April with the fastest-ever 400 metre relay time for a New Zealand women's team.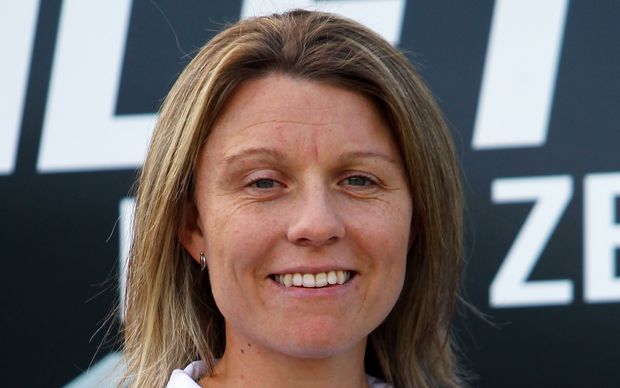 New Zealand 4 x 400 relay runner Louise Jones. Photo: PHOTOSPORT.
Wales-born Louise Jones is perhaps the form runner in the 4 x 400 metre relay team – she says she's just had her best season since she started running, winning the 200 and 400 metre double in personal best times at the National Championships in Wellington in March.
The last member to join the squad, Kristie Baillie, was the New Zealand 400 metre champion in 2012.
 
The 22-year-old from Morrinsville was selected after running a good time on the Gold Coast in June.
The New Zealanders will be well tested in the event in Glasgow. India are the defending champions and England, Canada, Australia, Scotland and a couple of African nations will all be competitive.
The New Zealanders may need another national record to win a Commonwealth medal.

New Zealand flag bearer Valerie Adams at the opening ceremony of the Glasgow Commonwealth Games. PHOTOSPORT
External links