AK79 Live
Revisiting the influential Auckland punk rock scene of the late 1970s.
This independent, gut level short haired rock and roll was first documented on the defining compilation AK79, a record that has taken on a life of its own over the last three decades to become an internationally-known snapshot of New Zealand in 1979 - all the more astounding considering the youthful scene that spawned it represented merely a tiny subset of local popular culture.
So when The Terrorways, Proud Scum, Spelling Mistakes, Scavengers and the X-Features came together thirty years down the track, it was a bringing together of their historical import with the high-powered rock and roll fun that had earned this music a place in history in the first instance.
Over two nights in November 2008, Auckland's Monte Cristo Room played host to shows that reconvened the key participants of the late 1970s local punk rock scene. Radio New Zealand National was there to record the performances and speak to the musicians.
Over two episodes, AK79 Live documents what happened on those two nights, and illustrates how pop subculture from the late 70s continues to impact on both the participants and the course of local popular culture itself.
Produced by Troy Ferguson and Andre Upston for Radio New Zealand National
Also included below are  a stack of stories and live music related to AK79, and the people and labels it influenced.
The seminal New Zealand punk album was named 'Independent Music NZ Classic Record' as part of the Taite Music Prize in April 2014.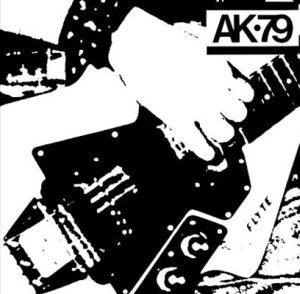 AK79 album cover, design by Terence Hogan using an image of The Terrorways' Dean Martelli.


The Terrorways at AK79 Live in 2008. Andrew Tidball - Cheese on Toast.
LINKS

AK79 on Audioculture
Short Haired Rock'n'Roll in the Queen City.
Ripper Records, the label behind AK79 on AudioCulture
Radio NZ's Toy Love collection