They're real life New Zealand detective stories that our national museum needs your help in solving.
But these mysteries don't involve some ghastly unsolved crimes but faded and forgotten family photos, strange images of interesting people and places, and in one case an entire missing waterfall!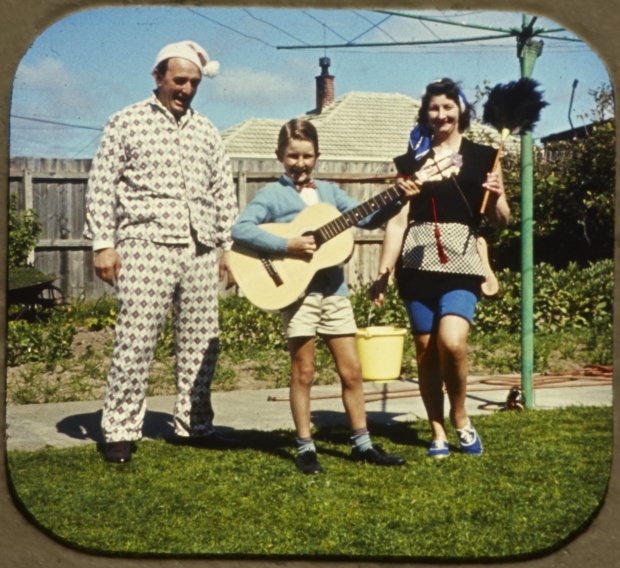 Margery, Leo, Jeffrey – comic, by FR Lamb, early 1960s, colour transparency. ©  Te Papa.
The waterfall in question is the Kakahi Falls on the Whanganui River about 15 kilometres south of  Taumaranui.
Kakahi Fall near Tawhata - Wanganui (sic) River, 1885, Dunedin, by Burton Brothers, Alfred Burton. Te Papa (O.000735/01)
Here's an 1885 photo of them and they appear in postcards and guidebooks for the decade or so afterwards.
But the falls themselves now seem to have dried up or disappeared and no one seems to know what's happened to them.
Athol McCredie is the Curator of Photography at Te Papa and he's trying to find some answers as he selects 300 of the most interesting to include in a book.
He told This Way Up's Simon Morton that photos often come to the museum with incomplete information, and this raises some tough decisions.
"The question to donors or when you're buying photos is is there any more information, do you have anything else? And 9 times out of 10 people don't and that really limits the usefulness of photographs. But on the other hand you can't just throw away the past so it's a dilemma for museums, not just for Te Papa, all museums."