New Order. Photo supplied.
Jim Pinckney negotiates New Order's first truly new material in over a decade.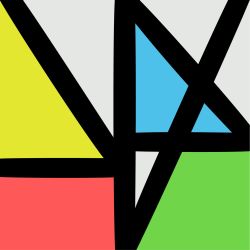 Though it may be their 10th studio album it's hardly business as usual for New Order, as they welcome back Gillian Gilbert on keyboards for the first time since 2001's Get Ready release, and mark the departure of longtime bass player Peter Hook. It certainly hasn't been easy, with lead singer Bernard Sumner and Hook squaring off in contrasting memoirs that provide very different slants on history, though leaving little doubt that these are two curmudgeonly gentlemen who probably shouldn't be in the same room together, let alone the same group. On Music Complete the remaining members, alongside new bassist Tom Chapman and long time guitarist Phil Cunningham, opt for the safest options - revisiting past glories, and roping in a fair chunk of celebrity help. As much as it is a considerable step up from their last two efforts, Music Complete doesn't add a great deal to the band's extraordinary legacy.
Songs played: Restless, Unlearn This Hatred, Singularity, Tutti Frutti, Plastic, People On The High Line, Stray Dog, Superheated