David Bowie - Album cover shoot for Aladdin Sane, 1973. Photo: Brian Duffy
Nick Bollinger hosts a Sampler Summit to discuss the David Bowie box set Five Years 1969-1973.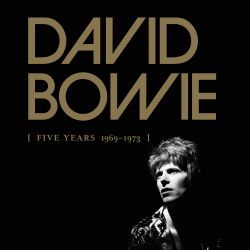 After a career spanning five decades, David Bowie remains one of popular culture's most influential and enigmatic creations. The release of Five Years 1969-1973, a ten album/twelve-CD box gathering all his released and much unreleased material from the start of that career, is the focus of a Sampler Summit.
To discuss Bowie's work, its impact and how it continues to resonate, Nick Bollinger has assembled a panel featuring Space Waltz founder and Kiwi glam icon Alastair Riddell, novelist and cultural critic Bianca Zander and music lecturer and Bowie expert Dr Ian Chapman.
Songs played: Five Years, Space Oddity, Ziggy Stardust, Aladdin Sane, Quicksand, Memories Of A Free Festival, The Man Who Sold The World
Related stories
Listen to more from The Sampler