Nick Bollinger embraces the latest from 'dream pop' protagonists Beach House.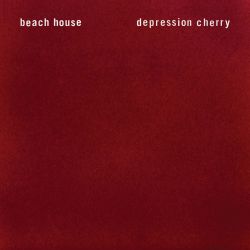 Beach House is the Baltimore duo of French-born Victoria Legrand and Baltimore native Alex Scally, and, you'd have to say they've got a sound. They established it with their first album nine years ago, and they have made four albums since of – well, what do you call it? It's tempting to call it dance music for zombies, but 'dream pop' is the critics' shorthand most commonly used. And it does seem to describe a music dominated by somnolent tempos, slow-cycling sequences of long sustained chords, Scally's slow-motion guitar lines and Legrand's woozy, reverb-drenched vocals.
And there is an inherent dreaminess about their lyrics, which frequently invoke the night, wonder about hallucinations, and deliberately favour ambiguity over concrete imagery. If they have a theme, it might be encapsulated in 'Space Song', the album's most straight ahead pop song; a kind of weird marriage between The Cocteau Twins and E.L.O. with a George Harrison-y guitar hook, and a lyric that simply asks, "what makes this fragile world go round?" For 'Days Of Candy' song they bring in a small choir, which almost takes over the chordal role of the keyboards behind Legrand's voice. The effect is majestic, reminiscent of Brian Wilson in his most Smile-era ethereal. And when, towards the end of the track, Legrand sings "the universe is riding off with you", that's just what it sounds like.
Songs played: Levitation, Beyond Love, Sparks, Wildflower, Space Song, Days Of Candy