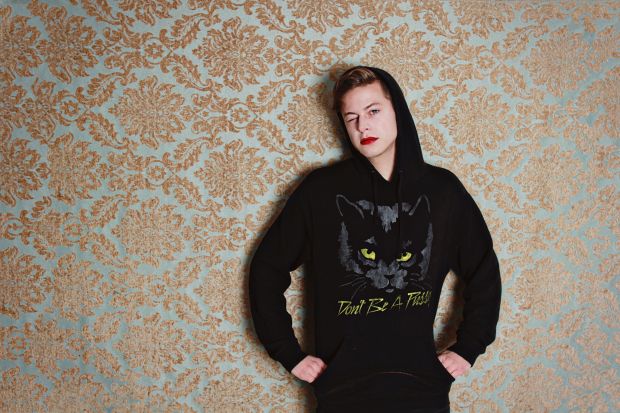 Mike Hadreas aka Perfume Genius. Photo supplied.
Nick Bollinger takes a look back at the 10 albums he's most enjoyed listening to in 2014.
Take a listen and check out his list below.
More best of 2014 music lists from Music 101 contributors
Nick's picks for 2014
Love Can Prevail - Electric Wire Hustle
"Mara TK's beautiful voice negotiates a landscape of loops and grooves, all adding up to a soul music for the 21st century"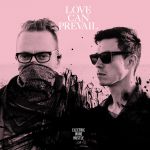 Artist: Electric Wire Hustle
Songs: If These Are The Last Days, Loveless, Bye and Bye
Album: Love Can Prevail
Label: Okayplayer
Infinite Life! - Grayson Gilmour
"Wellington multi-instrumentalist Grayson Gilmour wraps his tunes in densely woven blankets of sound, to create the musical equivalent of a pointillist painting"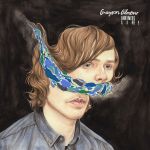 Artist: Grayson Gilmour
Songs: Tunnel Vision, Lichtung, Pareidolia
Album: Infinite Life!
Label: Flying Nun
Wellington songwriter and multi-instrumentalist Grayson Gilmour performs a set of songs from his new album Infinite Life live in the Music 101 studio. Audio
Dynamite! - Tami Neilson
"Honky-tonk classics you never heard before, with Delaney Davidson and Ben Edwards adding twang and swing behind Neilson's big emotional voice."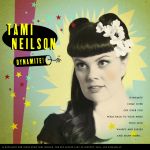 Artist: Tami Neilson
Songs: Come Over, Dynamite!, Cry Over You, You Lie
Album: Dynamite!
Label: Southbound
The Almanac - Sven Olsen's Brutal Canadian Love Saga
"Nigel Beckford's four-hour, 50-song cycle portraying New Zealand as a land of delusions and self-destructive behaviours, and gazing on it all with wonder and love"
Artist: Sven Olsen's Brutal Canadian Love Saga
Songs: God Gave Us Lemons…, Kron Of Hastings
Album: The Almanac
Label: Frying Pan On Fire

Too Bright - Perfume Genius
"Portishead's Adrian Utley and PJ Harvey sidekick John Parrish help Seattle-based Mike Hadreas turn his boldly gay song-statements into sonic pop full of light and shade"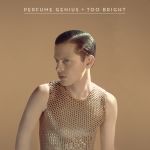 Artist: Perfume Genius
Songs: Fool, Queen, My Body
Album: Too Bright
Label: Matador
New Gods - Withered Hand
"Shaky-voiced Dan Willson expresses his particular set of anxieties in truly hooky songs with great pop choruses"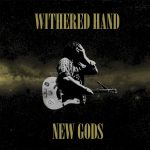 Artist: Withered Hand
Songs: Horseshoe, Love Over Desire
Composer: Willson
Album: New Gods
Label: Slumberland
Day Of The Dog - Ezra Furman
"Jewish orthodox punk writes tightly-packed lyrics that reflect on life, death, gender and God, while his band The Boy Friends honk and swing like the best rock'n'roll"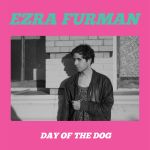 Artist: Ezra Furman
Songs: Tell 'Em All To Go To Hell, And Maybe God Is A Train, Day Of The Dog
Album: Day Of The Dog
Label: Bar None
Small Town Heroes - Hurray For The Riff Raff
"New Orleans combo refreshes the traditions of country and blues with Alynda Lee Segarra's great songs and voice"
Artist: Hurray For The Riff Raff
Songs: Blue Ridge Mountain, End Of The Line, The New SF Blues
Album: Small Town Heroes
Label: ATO
St. Vincent - St. Vincent
"Annie Clark a.k.a. St. Vincent was introduced to a lot of listeners via her 2012 collaboration with David Byrne, but her new solo album has just as many quirky songs and sonic twists"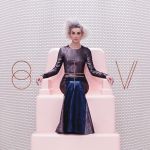 Artist: St. Vincent
Songs: Rattlesnake, Birth In Reverse, Bring Me Your Loves
Album: St. Vincent
Label: Loma Vista/Republic
Commune - Goat
"Trance blues and psychedelia meet in Goat's powerful relentless dance grooves. Music for an unspecified pagan ritual"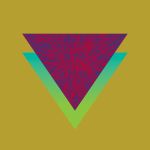 Artist: Goat
Songs: The Light Within, Gathering Of Ancient Tribes, Talk To God
Composer: Goat
Album: Commune
Label: Rocket