Manu Tioriori looks into the work of māori musicians. Today, Justine Murray is at the home of  Dean Hapeta a.k.a Te Kupu of Upper Hutt Posse fame.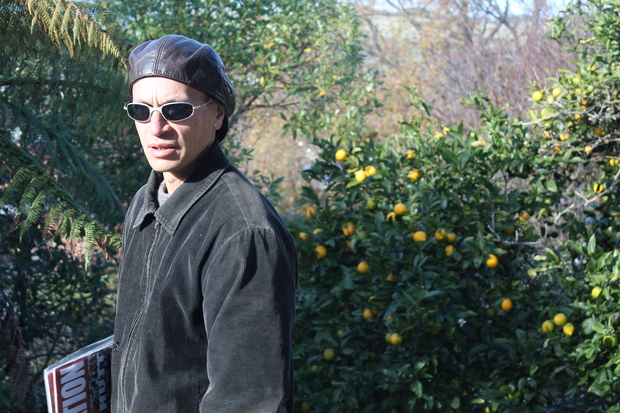 Dean Hapeta a.k.a Te Kupu at his home at Raumati Beach. Photo: RNZ/ Justine Murray.
Te Kupu talks about the thirty year history of Upper Hutt Posse, which began when he was 19 years old, the controversy that impacted upon the band in the early 1990's, the many people who have contributed to the group, his record collection, and the political views that shape his songwriting.
Te Kupu isn't one to mince his words, in fact he has a favourite whakatāuki that inspired the naming of his Matakahi recording studio near his home, Ko Te Matakahi Kupu is adapted from Ko Te Matakahi Maere, which according to Te Kupu, speaks about the first warrior that breached the enemy's ranks, he liked the saying, but replaced Maere with the word Kupu to mean the Words that Penetrate.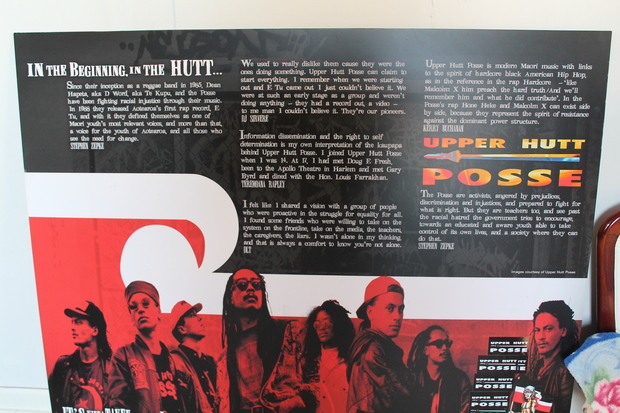 Upper Hutt Posse's debut song 'E Tu' was written by Te Kupu, his brother MC Wiya (Matt Hapeta) produced the song's bass line. In 1988, when deciding which track would be their first release, there was some debate with the groups manager at the time who favoured 'That's the Beat' a song with a catchy rhythm reminiscent of the hip hop songs popular during the late 1980's. Instead Te Kupu pushed for the release of 'E Tu', which he describes as a politically and socially aware song.
The group became well known almost overnight and Upper Hutt Posse took the instant fame in their stride. They signed up with Southside records the following year and produced the album Against the Flow. Upper Hutt Posse entered the New Zealand music landscape as a māori reggae and rap band and would produce songs with hard-hitting political themes that spoke of injustices against Tangata Whenua, and rising up against oppression.
We need to be proud also of our ancestors who fought violently,  that's the key aspect of E Tu. I had heard of Te Whiti at that time and I was like, I don't want to talk about peaceful people here, I want to talk about people  that fought against this colonial structure of governance that was coming into this country in the 1800s. I want to talk about them, those  who were violently opposed to it.  Te Rauparaha , Te Rangihaeata,  Hone Heke,  Kāwiti, those who fought wars against invading English people.

 - Dean Hapeta (Te Kupu)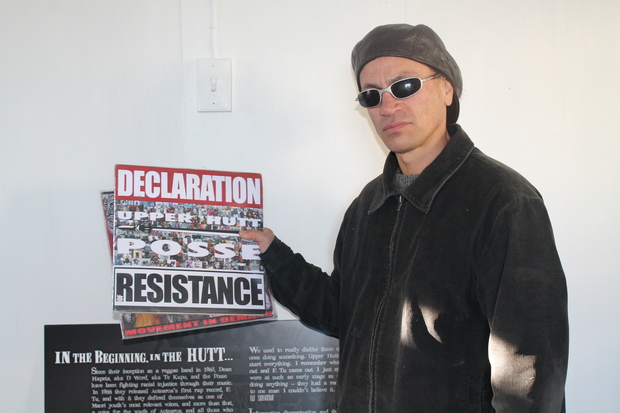 Dean Hapeta with the only vinyl copies of Declaration of Resistance. Photo: RNZ/ Justine Murray.
Over the course of thirty years, the line-up of Upper Hutt Posse has changed. Te Kupu recalls during the height of their success they had at least twelve members. A total of eight albums were made, and Te Kupu would release a solo LP,  Ko Te Matakahi Kupu. Thirty years on, Upper Hutt Posse consists of Te Kupu and his brother MC Wiya (Matt Hapeta), gigs are few and far between but that doesn't phase him at all, it's not the reason he does music.
We are not a band that pulls large audiences, we don't have top ten hits. Our songs I know freak people out. I think I  freak a lot of people out when I'm on stage, because my shit is so  direct. But I think in this music industry in this country, once you come out as an activist or radical, and your music is hard core, you are known as that.

- Dean Hapeta (Te Kupu)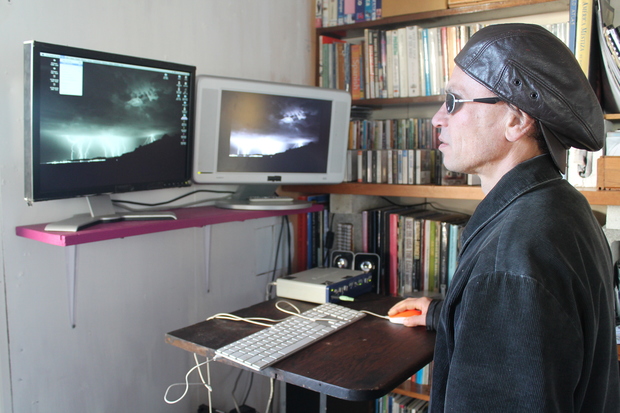 Dean Hapeta a.k.a Te Kupu at his home at Raumati Beach. Photo: RNZ/ Justine Murray.
Album releases:
1989 - Against the Flow, 1995 - Movement in Demand, 2000 - Mā te Wā, 2002 - Te Reo Māori Remixes,
2004 - Dedicated 88-91, 2005 - Legacy, 2010 - Tohe, 2011 - Declaration of Resistance.
Nga waiata/ Music details
E Tu and Stormy Weather from the album Dedicated 88-91 (UHP,2004)
Beware a de Wiya, Whakakōtahi from the album Movement in Demand (UHP, 1995)
Ka whawhai tonu mātou from the album Declaration of Resistance (UHP,2011)
Ragga Girl from the album The Best of Ragga Dance (Compilation, 1994)
Planet Rock from the OST album The Art of Rap
So Much Trouble in the World from the album, Survival (1979)
Living in the City from the album Number Ones (2007)
Related stories