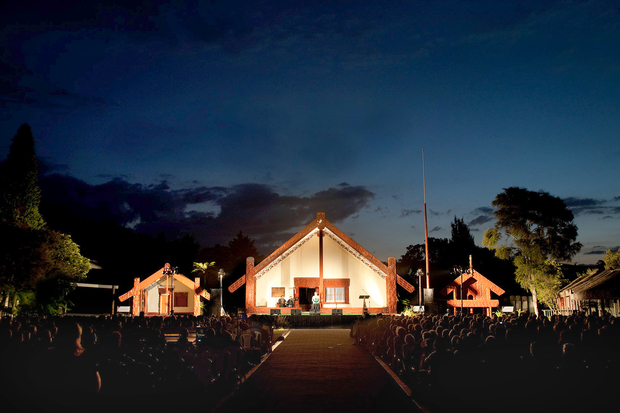 Rotowhio Marae at Te Puia, Rotorua.
This year marks the 15th anniversary of Opera in the Pa at Rotowhio Marae, Te Puia at Rotorua. This year the event will commemorate the centenary of World War I and operatic arias will be adapted to familiar tunes of that period.
Musical Director Robert Wiremu is a vocal coach and Senior Music Tutor at The University of Auckland, he is a trained pianist and sang at Opera in the Pa in the mid-nineties. Since that time he was worked with Dame Kiri Te Kanawa, Dame Malvina Major and The New Zealand Secondary Schools Choir.
Robert grew up in Flaxmere, and that's where his musical career began as he explains with Justine Murray.