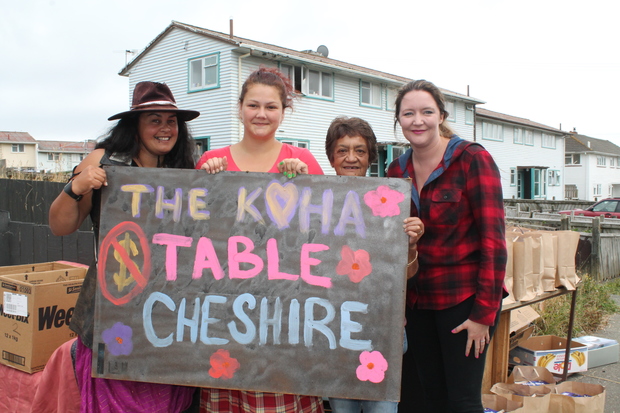 Riana Hautapu (middle) opens The Koha Table at her home, once a week.
According to Riana Hautapu and Paula MacEwan, Koha is unconditional. It is the giving and receiving of an experience or physical transaction between people. In the heart of Cannons Creek Porirua, Riana runs The Koha Table at her home, once a week she puts out bags of clothes, bric-a-brac, donated food and footwear in her front yard, free for anyone. Nearby charity shops who know about The Koha Table also donate goods, the result is a community driven kaupapa and it's getting community buy-in with three others operating in Titahi Bay and Waitangirua, Justine Murray visits Riana's home on the launch of The Koha Table.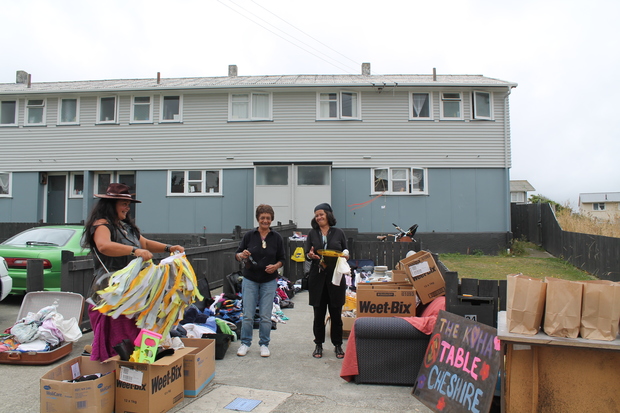 Cheshire Street, Cannons Creek Koha Table in action.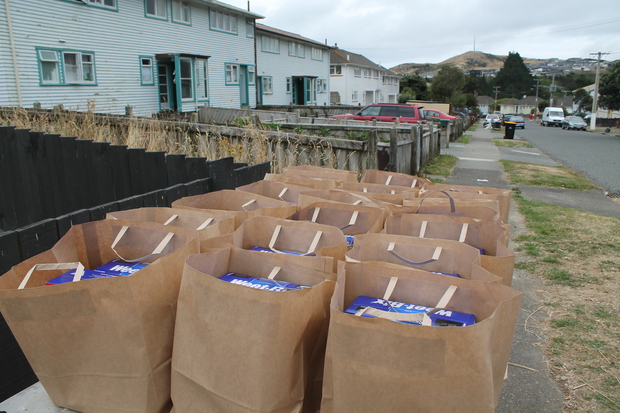 Local Arise Church donate boxes of cereal.