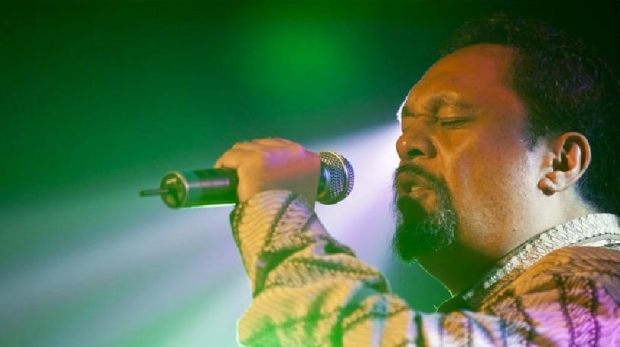 You only have control of yourself Ruia, no-one else and you have to let go of what you thought was truth and find your own truth. - Ruia Aperahama (2014)
Musician Ruia Aperahama, nō Tūwharetoa, Te Aupouri, Ngāti Kuri, Te Rarawa, Ngāti whātua, Ngāpuhi, found it impossible to continue the way he was living using drugs and alcohol to self medicate.
It took a failed suicide attempt for him to finally accept how his addictions masked a deeper more traumatic pain that needed exposing.
And so, the man famous for his Ratana faith, saxophone playing and reworking the songs of Bob Marley into te reo Māori, began what has been one of the most challenging, insightful, reflective, humbling experiences of his life.
In conversation with Maraea Rakuraku, Aperahama talks about the slow road to recovery and how the 360 degree turn around in his life, is a slow, painful, ongoing walk centred around healing and love.
Where to get help
If this episode of Te Ahi Kaa bring up anything for you please contact the following agencies.
• Lifeline: 0800 543 354 (available 24/7)
• Suicide Crisis Helpline: 0508 828 865 (0508 TAUTOKO) (available 24/7)
• Youth services: (06) 3555 906
• Youthline: 0800 376 633
• Kidsline: 0800 543 754 (4pm to 6pm weekdays)
• Whatsup: 0800 942 8787 (1pm to 11pm)
• The Word
• Depression helpline: 0800 111 757 (available 24/7)
• Rainbow Youth: (09) 376 4155
• CASPER Suicide Prevention