Sunday, 27 June 2010

6:05 PM.Maori All Blacks coach Jamie Joseph talks about the past and present state of Maori Rugby. Audio
27 Pipiri 2010
"I te timatanga ko te kore, ko te po nui ko te po roa wehenga mātua, he ringa tangata he toa rangatahi he toa rangatira.
Whakakii te maunga tae ki te whenua, hoki ki te rangi tae ki te pukerunga Piki ake piki ake ki te ara poutama ki nga taumatatanga e wairua, hinengaro, tinana."
Many people slow down in their later years, but not 81-year-old Rangitane and Ngāti Kahungunu kaumatua Nelson Rangi. As chairman of the Kahungunu Ki Wairarapa iwi authority his mahi has him travelling the country on a regular basis attending hui. Nelson's whakapapa to the founders of Masterton, Joseph Masters and Rangitane Chief Retimana Te Korou, makes for an interesting yarn. Justine Murray founds out more.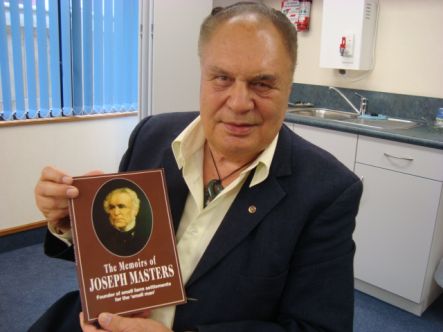 Nelson Rangi a descendant of Joseph Masters - one of the founders of Masterton - and chairman of Kahungunu Ki Wairarapa iwi authority.
As part of its celebration of 100 years of Māori rugby, the New Zealand Rugby Union hosted three centennial games. The team's last game in Napier against England sealed a successful campaign for the New Zealand Māori rugby team. Jamie Joseph, nō Ngati Kinohaku Maniapoto, has enjoyed a long career in rugby and became a New Zealand Māori All Black himself in 1991. Nineteen years on and he's now in the role of New Zealand Māori coach. Despite recent successes Jamie explains to Maraea Rakuraku why the future of Māori rugby is still in a vulnerable state.
As a small and tight knit community, it's inevitable that Māori musicians are bound to cross paths and work together. At the age of 17, Mina Ripia sung backing vocals for Moana Maniapoto, Southside of Bombay, Iwi and other Māori artists. At this year's Māori kaupapa event Pao Pao Pao, Justine Murray caught up with Mina in the green room about motherhood, music and her latest album.
This week's whakatāuki was explained by Jamie Joseph nō Ngati Kinohaku Maniapoto. (The whakatauki is from the NZ Māori All Blacks HakaTimatanga.)
Waiata featured:
E nga Rangatahi; Mihi Tuatahi as performed by Mina Ripia
From the album Wai 100% (2001)
Mo Ake as performed by Iwi from the album Iwi (1998)
Ka Mate as performed by The All Blacks from the album All Blacks: The Music (2008)
Beneath the Māori Moon as performed by George Nepia from the album Archive 4 (Radio NZ)