Sunday, 25 April 2010

12:00 PM.Porokoru Johnny Patapu Pohe (1914-1944) was a legend in his time and thanks to a television documentary is becoming known to a new generation of Maori. Audio
25 Pāenga Whāwhā (April) 2010
Hero is a word not used lightly when describing the life of Porokoru 'John' Patapu Pohe (1914-1944). Not only did he fly 22 missions during the Second World War when the average was six, he tunnelled his way to freedom from the airforce prison, Stalag Luft III, Sagan and provided the material for what became a movie starring Steve McQueen, James Garner and Charles Bronson. When he was recaptured 48 hours later and then executed this not only caused ructions throughout the allied forces but heartache for his whānau in Taihape. Maraea Rakuraku meets his niece and nephew and siblings Hari Benevides and Hoani Hipango who share memories of their uncle and the impact his life had upon them.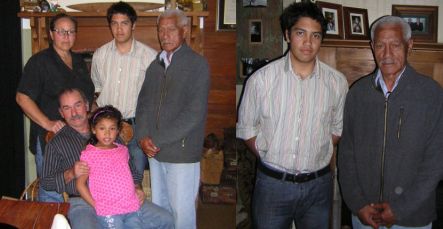 Left: Seated Raul Benevides, Merepaea Smith, Hari Benevides, Keepa Hipango, Hoani Hipango
Right: Keepa Hipango and Hoani Hipango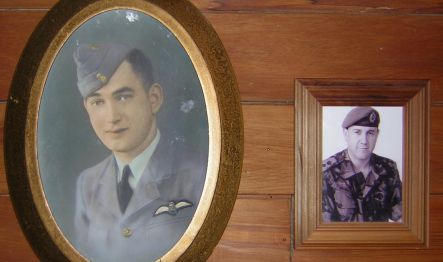 Porokoru Patapu John Pohe (1914-1944) and Waata Hipango (Killed in Singapore 1999)
Keepa Hipango is the great-grand-nephew of John Pohe and he's one of twenty secondary students in Gallipoli for the 2010 Anzac commemorations. He talks with Maraea Rakuraku about the upcoming trip before the whānau give it a crack and read his award winning essay.
What does Willie Apiata and Moana-nui- a kiwa Ngarimu (1918-1943) have in common? They are the only Māori to have been awarded the Victoria Cross. Apiata received his in 2007 and Ngarimu posthumously in 1943. Archival recordings from the awards ceremony for Ngarimu feature in the programme.