Sunday, 31 August 2008

6:06 PM.Te Ahi is at the second anniversary of the coronation of King Tuheitia plus coverage of the Deed of Settlement river signing. Audio
31 Hereturikoka (August) 2008
"Ma te korowai o te iwi e tauwhiro tō tatou awa tupuna o Waikato ki tōna ukaipo"
Only the protective cloak of the people will restore our ancestral river to its original state of health and well-being.
The second anniversary of the Coronation celebrations was held at Turangawaewae Marae in Ngaruawahia. It was a big week for Tainui as they celebrated not only the coronation, but forming new relationships both with overseas friends and the Crown.
Earlier in the week, Tainui and the people of the Squamish Nation from Canada signed a Memorandum of Understanding (M.O.U). Both parties have similarities - managing multi-million dollar asset bases, as well as facing cultural challenges within their respective home .
Waikato river was the backdrop for the Koroneihana - the second coronation of the Māori King Tūheitia, since the passing of Te Arikinui Dame Te Ataairangi Kaahu.
The River Deed of Settlement between Tainui and the Crown was ratified. This means Tainui will acquire a stronger role in co-managing the health and well-being of the Waikato River.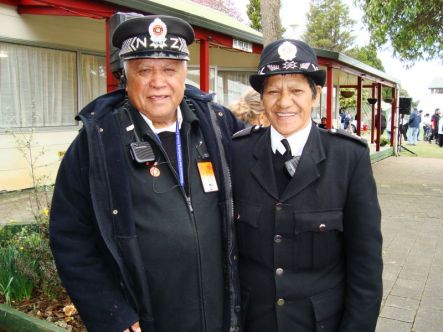 Māori WardensHenare Hape and Haura Te Raunga. Henare (Te Rarawa, Nga Puhi) says he still enjoys his warden mahi despite nearing 80.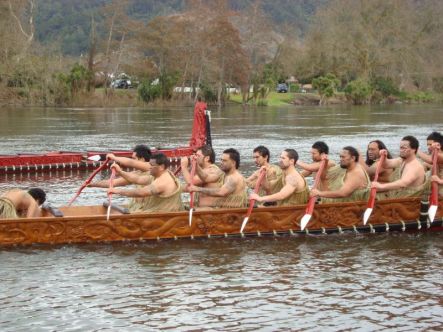 Nga Tamatane o Waikato.

Lady Raiha, Tukuroirangi Morgan, Dr Michael Cullen and Parekura Horomia on route to signing the River Settlement.