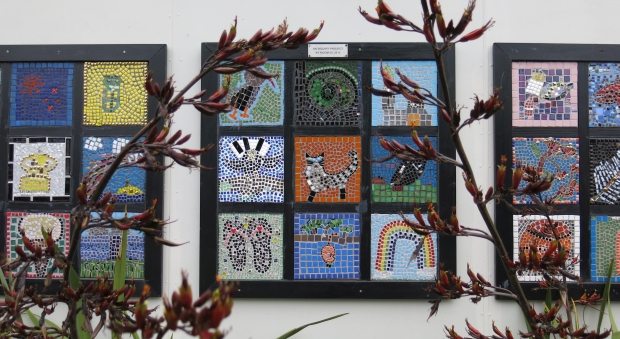 Art at St Albans school in Christchurch. Photo by Donna Robertson. From the collection of Christchurch City Libraries (CC BY-NC-SA 2.0)
We want people to think like artists. With that we mean, to think creatively, to think with discipline, to think with rigour... things that are alive and well for people who practice an art form... these are the habits of mind we want young people to graduate school with, knowing they could take them into a medical degree or a law degree or justice...
Alex Sarian is the Director of Finance & New Business of Lincoln Center Education, the education division of the Lincoln Center for the Performing Arts in New York. He has recently been in New Zealand looking at how we incorporate arts education in our curriculum.
He speaks to Wallace about the need for the education system to bring creativity into the classroom and why it is that we need to be shaping more creative economists, doctors and lawyers.
The Lincoln's Center's 10 habits of mind for imaginative thinking
notice deeply
embody
pose questions
identify patterns
make connections
empathise
live with ambiguity
create meaning
take action
reflect