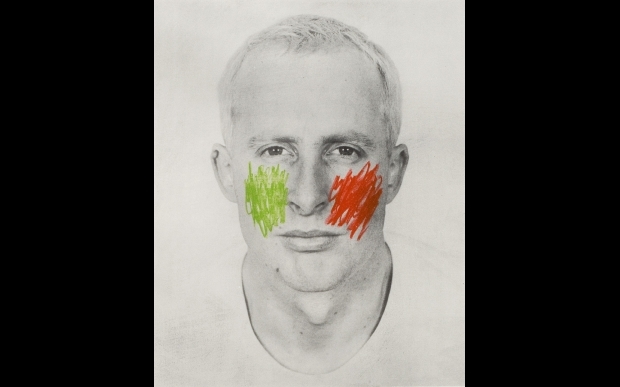 Billy Apple, Motion Picture Meets the Apple 1963. Courtesy of the Chartwell Collection (detail).
Billy Apple is widely regarded as New Zealand's most significant conceptual artist. He's been recognised internationally, his works are in the Tate Britain, Guggenheim and other collections. The Auckland Art Gallery has a major retrospective of his work - over 200 pieces from all stages of his career.
Billy Apple joins Wallace in the studio.