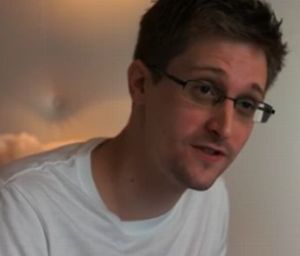 The Oscar nominated and BAFTA winning documentary Citizenfour tells the story of Edward Snowden - a former NSA employee turned whistle-blower. 
Radio New Zealand National held a screening of the film in Auckland and followed it with a panel hosted by Wallace Chapman and featuring: Mediawatch's Colin Peacock; former Listener editor Finlay McDonald; documentary filmmaker Annie Goldson; and Sandra Kailahi – a freelance journalist and director.
Related stories
Filmmaker Laura Poitras on her work with Edward Snowden
Film review with Sarah McMullan: Fifty Shades of Grey and Citizenfour.