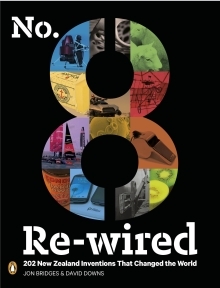 You'll be amazed at some of the world-changing ideas that are in Jon Bridges and David Downs' new book No.8 Re-wired. From well-known innovations such as the discovery of DNA and the pavlova – to instant coffee and the referee's whistle – Jon and David have compiled a complete list of marvels when it comes to Kiwi ingenuity.
Jon and David join Wallace to talk about our innovative past and whether our famous history is holding us back.
Jon Bridges is a television presenter and producer, while David Downs currently works at NZTE where he helps local businesses grow internationally.