Sunday Morning for Sunday 20 February 2011
Sunday for 20 February 2011
8:12 Insight: Chernobyl 25 Years On
Insight this morning looks into efforts at Chernobyl to make the still-radioactive power plant safe, 25 years after the nuclear disaster.
Written and presented by the BBC's Richard Hollingham.
8:40 Naomi Oreskes - Contrarian Science
Science historian Naomi Oreskes discusses the findings in her book 'Merchants of Doubt - how a handful of scientists obscured the truth on issues from tobacco smoke to global warming'. She points the finger at a group of US scientists who she calls 'serial contrarians' and who she says has allowed ideology and corporate interests to twist public understanding.
'Merchants of Doubt' by Naomi Oreskes and Erik M Conway, is published by Allen & Unwin.
9:06 Mediawatch
This weekend Mediawatch looks at how the Social Development minister Paula Bennett, Destiny Church's Brian Tamaki and the Prime Minister of Italy all had a hard time in the media this past week -- but a former Australian bowler managed to spin the media pretty well. Mediawatch also has two views on the future of radio - and asks one expert why he thinks radio as we know it doesn't really exist anymore.
Produced and presented by Colin Peacock and Jeremy Rose.
9:40 Dick Scott - The '51 Waterfront Dispute
This week marks 60 years since the 1951 Waterfront Dispute began and it remains the biggest industrial confrontation in New Zealand's history. It lasted 151 days and at its peak, 22,000 wharfies and other trade unionists were off the job. Employers and the government called it a strike, the workers said it was a lockout. Historian Dick Scott talks with Chris about the dispute and its legacy.
Dick Scott's account of the dispute, '151 Days', was published in 1952.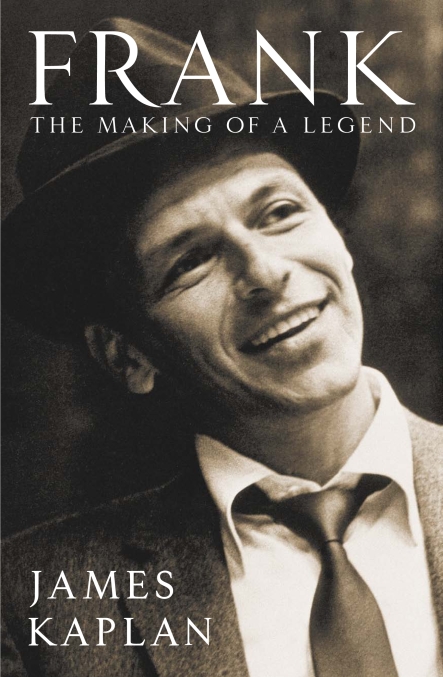 10:06 James Kaplan - Under Frank's Skin

Author James Kaplan reveals the real man behind the image of legendary crooner Frank Sinatra. James tells Chris Laidlaw about Sinatra's rise to fame, his spectacular fall from grace and how he rose again in his Oscar-winning return in 'From here to Eternity'.
James Kaplan's book, 'Frank: The Making of a Legend' is published by Little, Brown.
10:45 Hidden Treasures
This week Trevor Reekie digs up a gospel song that had congregations rock and rolling; as well as a slice of sad and sunny winter music from Auckland's Broken Heartbreakers.
Produced by Trevor Reekie
11.05 Ideas: Claudia Orange - the writers, thinkers and individuals who have influenced her life
Claudia Orange is the author of the recently-updated book 'The Treaty of Waitangi' - a work that has shaped the way many of us understand the place of the Treaty in New Zealand history and, even more importantly, its on-going role in defining the relationship between Maori and Pakeha. Claudia Orange, a former editor of the New Zealand Dictionary of Biography and the current director of Te Papa's Research Group, talks to Chris Laidlaw about the individuals, writers and thinkers who have influenced her work and life.
Presented by Chris Laidlaw
Produced by Jeremy Rose
'The Treaty of Waitangi', by Claudia Orange, is published by Bridget Williams Books, 2011.
11.55 Feedback
What you, the listeners, say on the ideas and issues that have appeared in the programme.