Sunday Morning for Sunday 8 August 2010
Sunday for 8 August 2010
8:12 Insight: Playing with Pokie Money
Insight looks at the extent of rorts and questionable behaviour in the way pokie money is being used. Are charities and community groups losing out on much needed funds? Does the system need a complete revamp?
Written and presented by Gillian Bonnett
Produced by Sue Ingram
8:40 Maria Rost Rublee - Nuclear Restraint
Maria Rost Rublee is a political studies lecturer at Auckland University and an expert on political psychology. She's talking about why some states choose nuclear restraint - and why others think nukes are a good idea. Her book, 'Nonproliferation Norms: Why States Choose Nuclear Restraint', is published by the University of Georgia Press and gained Maria a major award from the International Society for Political Psychology.
9:06 Mediawatch
Mediawatch looks again at media coverage of conflict in the Middle East and why it is more closely contested than any other international issue. Also on the programme: How TV3 played fast and loose with people's privacy; and a programme which breached broadcasting standards three years ago but is back on screen again - on two TV channels.
Produced and presented by Colin Peacock and Jeremy Rose.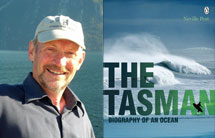 9:40 Neville Peat - Life Story of the Tasman
Natural history writer Neville Peat has been working on the life story of an ocean, and today tells the history of the Tasman Sea from its origins 85 million years ago. As well as coastal communities the story takes in exploration, shipping disasters, heros, and monsters.
'The Tasman: Biography of an Ocean' by Neville Peat is published by Penguin
See some images from the book.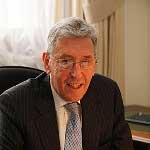 10:06 Lord Howell - Government Business
The Right Honorable Lord Howell of Guildford is Minister of State in the UK government with responsibilities for foreign affairs, the Commonwealth and international energy policy. He's the first Cabinet member from the new government to visit New Zealand and talks to Chris about his portfolio areas and their importance for New Zealand.
10:50 Hidden Treasures
This week on Hidden Treasures, Trevor Reekie features a track from the Motion Trio who are re-vamping and re-defining the reputation and boundaries of the accordion, also known as the squeeze box.
Produced by Trevor Reekie
11.05 Ideas: Afghanistan: Where to From Here?
The tragic death of Lieutenant Timothy O'Donnell earlier this week has brought home to New Zealanders just how deadly the Taliban's roadside bombing campaign has become. Documents released by Wikileaks last month revealed that more than 2000 Afghan civilians have been killed in the campaign to date. Today on Ideas we talk with Victoria University Professor of Strategic Studies Robert Ayson and freelance journalist Jon Stephenson about the conflict and what New Zealand's future role in it should be, and we ask former foreign minister of Afghanistan Najibullah Lafraie what went wrong.
Articles by Najibullah Lafraie
Noble goals but are they enough?
A way out of Afghan quagmire
Presented by Chris Laidlaw
Produced by Jeremy Rose
11.55 Feedback
What you, the listeners, say on the ideas and issues that have appeared in the programme.