Sunday Morning for Sunday 30 May 2010
Sunday for 30 May 2010
8:12 Insight: 50 Years of Television
As television in New Zealand celebrates its 50th anniversary, Insight explores what's in store over the next 50 years and looks back to its colourful past.
Written and presented by Eric Frykberg.
Produced by Sue Ingram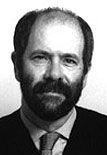 8:40 Don Rothwell - Saving the Whales
Australia has announced it will launch legal action to stop Japanese whaling in Antarctic waters. It plans to lodge a formal application in the International Court of Justice in The Hague next week. In June, the International Whaling Commission will consider proposals which, according to some groups opposed to whaling, will effectively legitimise Japan's return to commercial whaling. Professor Rothwell from the Australian National University has been in New Zealand to talk about the legal implications of the reforms and the legal options open to New Zealand to challenge Japanese whaling.
9:06 Mediawatch
This week the so-called Three Strikes legislation was passed by Parliament, adding to an ongoing debate about whether locking up more people for longer will make us safer. But what do we really know about what goes on in our prisons today? This weekend Mediawatch talks to the man behind a revealing fly-on-the wall programme about what life's like behind bars in New Zealand. We also find out why there's more to Iceland than just a volcano and crippling national debt, and how a tragedy in East Timor 35 years ago changed attitudes to the safety of journalists.
Produced and presented by Colin Peacock and Jeremy Rose.

9:45 Jennifer Walsh - Three Strikes
Staying with the Three Strikes law, Professor Jennifer Walsh has studied how these laws work across the US, and made a submission in favour of the legislation in New Zealand. She talks to Chris about how Three Strikes is implemented, the impact it has had and why it can work to keep the most dangerous offenders away from the public.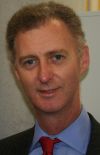 10:06 George Fergusson - Heading Home
The out-going British High Commissioner to New Zealand, George Fergusson, has long links with this country. His father and his grandfather were Governors-General and he considers his iwi links as fundamental to his identity. He talks with Chris Laidlaw about the relationship between the two countries, and how much the new UK coalition government has learned from the NZ Cabinet manual.
10:45 Hidden Treasures
Each week Trevor Reekie presents Hidden Treasures, uncovering musical gems that are often buried under tons of other stuff from here, there and over that a-way!! This week Trevor features a bit of retro soul from Aretha's older sister, Erma Franklin, and the jazz stylings of the new Mastersounds from the UK.
Produced by Trevor Reekie
11.05 Ideas: The Business of Imprisonment
New Zealand is embarking on its second experiment with the privatisation of prisons with the government announcing earlier this week that four multi-national corporations are in the running to manage the joint Mt Eden-Auckland Remand Prison. But private prisons remain controversial both here and overseas. This week Ideas talks to both supporters and opponents of introducing the profit-motive into the prison system. Our guests include: economist Phil Barry, Maori Party MP Hone Harawira, Israeli academic Amir Paz-Puchs, Chief Human Rights Commissioner Rosslyn Noonan, the CEO of the Waipareira Trust John Tamihere, and Robert Perkinson, the author of Texas Tough: The Rise of America's Prison Empire.
Presented by Chris Laidlaw
Produced by Jeremy Rose
11.55 Feedback
What you, the listeners, say on the ideas and issues that have appeared in the programme.