Summer Report for Monday 7 January 2013
07:00 News
07:25 Newspapers from the main centres
07:30 News features
07:45 Summer Places
Caitlin joins a family at Arapawa who have chosen a unique life style.
Gallery: Living the Good Life on Arapawa Island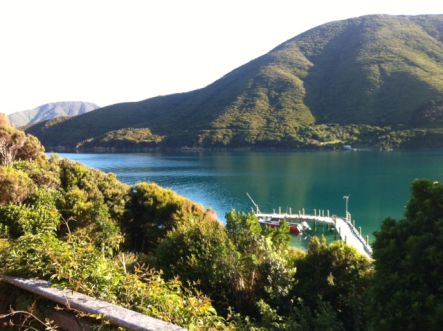 View from the Denize's house on Arapawa Island.
07:55 Science and technology with Peter Griffin
08:00 News
08:25 Outspoken
What happens next on the share market? We're debating this on Outspoken tonight.
08:30 News
08:36 Movies
Sarah Watt on the summer movie season.
08:41 Andrew McRae joins veterans returning to El Alamein
08:55 Summer Music
Comedian Guy Williams with his favourite summer song.