Summer Nights for Friday 20 January 2012
7:08 Donna Rose Addis: Memory
Cognitive neuroscientist Dr Donna Rose Addis of Memory Lab at the University of Auckland.

7:30 Kids' Favourite Things - Harriet

7:35 Spiderman
Well-known American superhero is in the studio to talk about his career, web design and to promote the building of skyscrapers in New Zealand.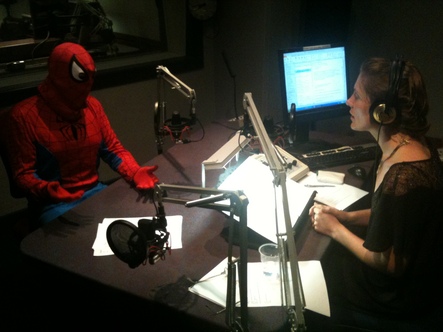 7:50 Nick Bollinger's 'Essential New Zealand Albums'
Episode 15 - Trinity Roots - True

8:06 Summer Jam: Chris Martin
8:10 You, Me... Now!
An omnibus version of the second season of drama production You, Me... Now! Episodes 59, 60 and 61
.
8:35 Adventures in Musicland: Otara - The Music of the Market

9:05 Best of Country Life

10:17 Late Edition

10:30 Museum Visit
Tonight's final Museum visit is an overview of museums in New Zealand with Victoria Esson of NZmuseums.co.nz.

10:45 Island Time
We explore the culture and history of islands around the world. Tonight, a visit to the most remote inhabited island on the planet, Tristan da Cunha.

11:04 Flying Nun
Part 4 of our Flying Nun Records documentary series.