Summer Nights for Friday 30 December 2011
7:05 PM.American folk legend Peggy Seeger regales us with tales of her 70 years playing music. Audio

10:30 PM.We pay a virtual visit to one of New Zealand's museums. Tonight, to the Chatham Islands Museum with Bill Carter. Audio

10:50 PM.Elaine Laidlaw of the Scottish Dancing Summer School on their preparations for Hogmanay. Audio
7:08 Peggy Seeger
American folk legend Peggy Seeger regales us with tales of her 70 years playing music.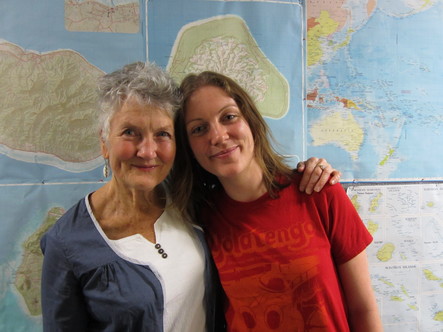 7:35 Nick Bollinger's 'Essential New Zealand Albums'
Episode 3 - Goldenhorse 'Riverhead'

8:06 Summer Jam - David Dallas

8:10 You, Me... Now!
An omnibus version of the second season of drama production You, Me... Now! episodes 50, 51 and 52.
8:40 Musical Chairs: The Secret Life of the Music Saw    

9:06 Country Life Best of 2011

10:17 Late Edition

10:30 Island Museum Visit
We pay a virtual visit to one of New Zealand's museums. Tonight, we're off to the Chatham Islands Museum with Bill Carter.

10:50 Scottish Dancing

11:04 Flying Nun Records: Anything Could Happen (Part 1 of 5)