The Call to the Desert
There are locations that each of us have an affinity with and more often than not it's the place we call home. 
For author, life coach and artist Jo Hutchinson that place was Egypt. She had no idea why, but one day she woke up to discover a profound urge or calling to the desert, and what she found there has continued to shape her life.
Producer Sonia Sly chats to the natural storyteller who shares her insight into an unexpected and profound journey, one that has opened her heart and mind to a brand new life and helped her to find the artist within.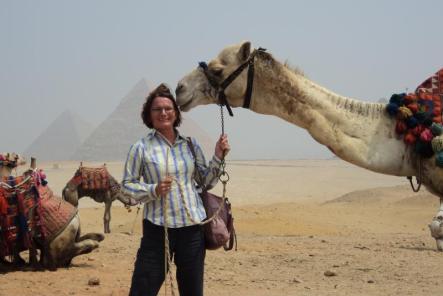 Jo Hutchinson in Egypt.