Creative Spirits
What is it that makes creative people tick?

Sonia Sly meets writer Whiti Hereaka (right)  to discuss a story about immortality; theatre actor and director Tina Cook reveals some candid stories about her experience on the road; sculptor Johnny Turner's passion for working with stone is as much about the impermanence of life as it is about rememberance; and Melbourne-born artist Shane McGrath explains why growing up with religion is a core part of his identity and a great source of inspiration.
Gallery: Work by Shane McGrath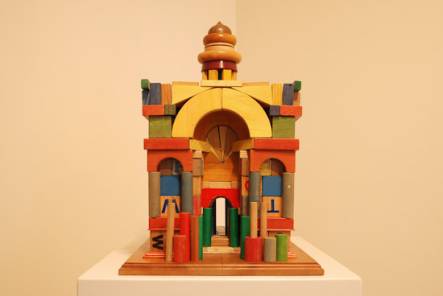 The Holy Sepulchre by Shane McGrath. Image courtesy of Bartley and Company.