Yoga and the Power of Transformative Sound
How do people find peace and balance in their lives, and how important is it? Whilst some explore religion or forms of release that come with sport, others like to combine the two, and for some, yoga is the answer.
And for Melissa Billington the creator of Myoga its not just a passing fad but a lifestyle. She knows the benefits of finding that balance between the physical and spiritual, and she draws on a number of different practices which culminate in her own form of yoga- combining elements of sound, which empower and help people to come closer to their sense of their true selves. Sonia Sly finds out more…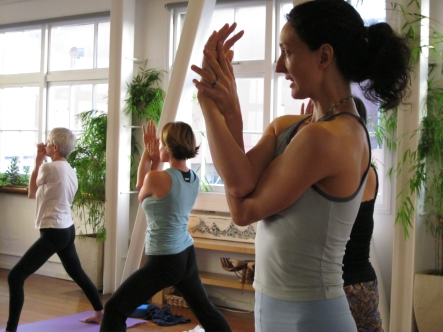 Myoga instructor Melissa Billington.