Navigation for Spectrum
When Tramcars were King
From Spectrum 1 September 2013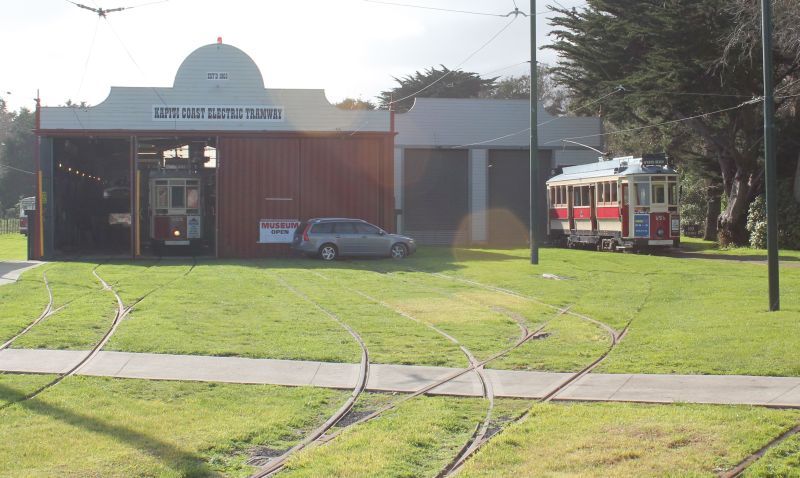 Tram barnes at QE2 park, Kapiti coast north of Wellington.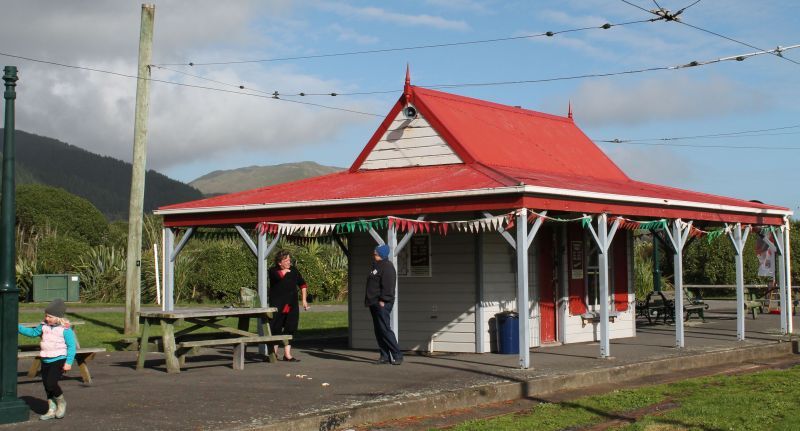 Terminus for tram trip to beach.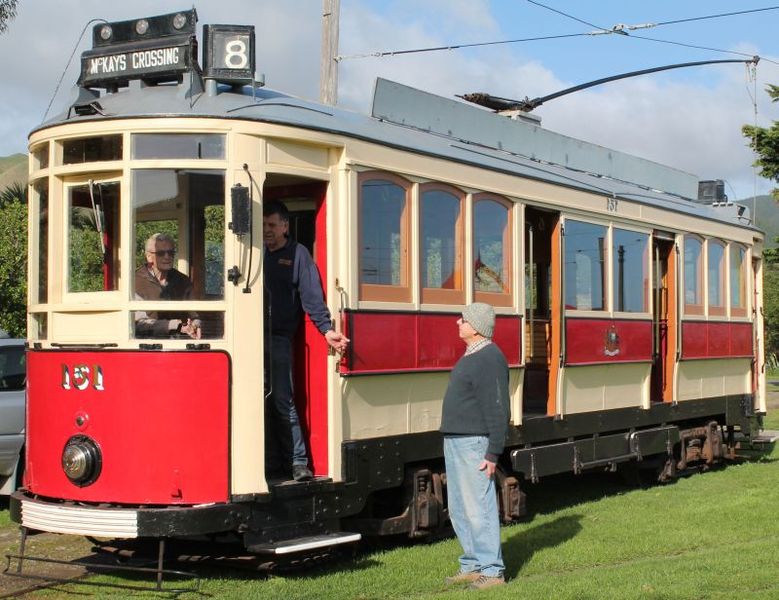 One of several pre-World War 2 Double Saloon trams which carry thousands of trippers to and from the beach at the Kapiti Tramway Museum.

Noel Donaldson has driven trams since 1942 and still loves it.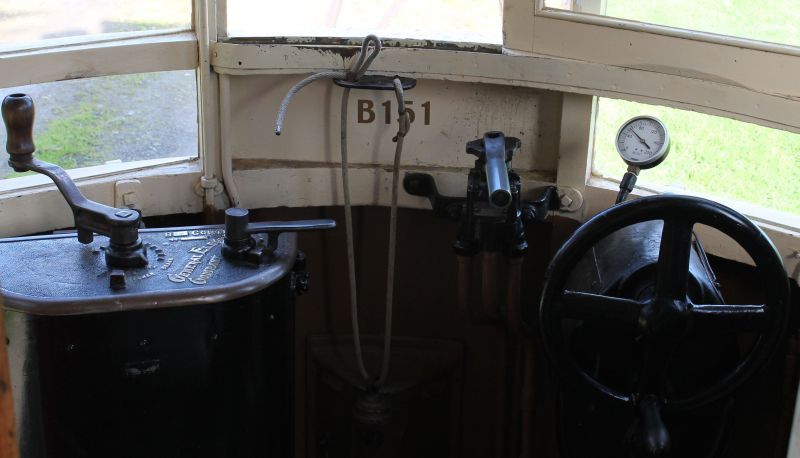 The controls are simple with only 2 gears, forward and reverse.

87 year-old driver Noel Donaldson and Tramway President Russell Jenkins.

Double Saloon trams were built at the Kilbirnie workshops soon after electric trams began in 1904.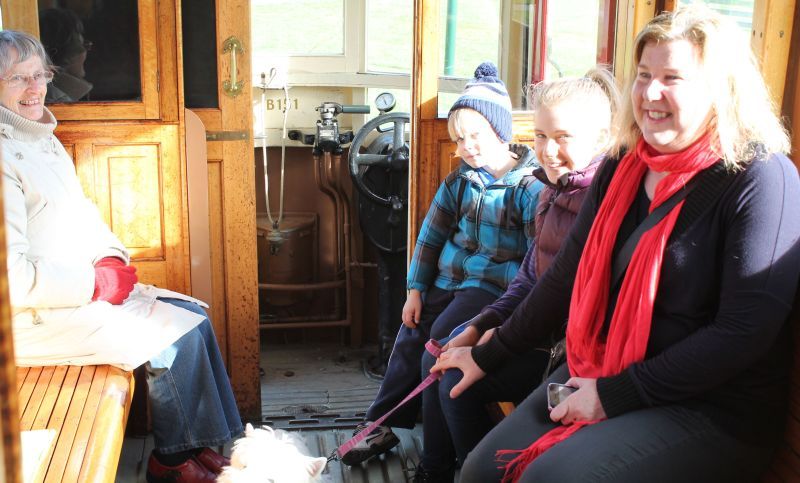 Post war Willis St at rush hour.
Fiducia trams, complete with padded seats, were built at Kilbirnie from 1935 to 1952.
Double Saloon and Fiducia trams in post-war Kilbirnie.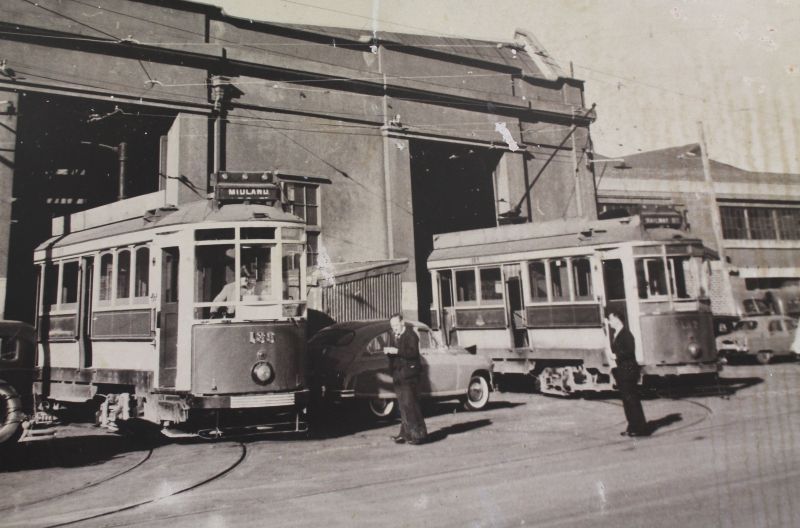 Kilbirnie's tram barnes, the home of Wellington's trams.


Wellington tram destinations.
Replacing rotten wood is a big job with old trams.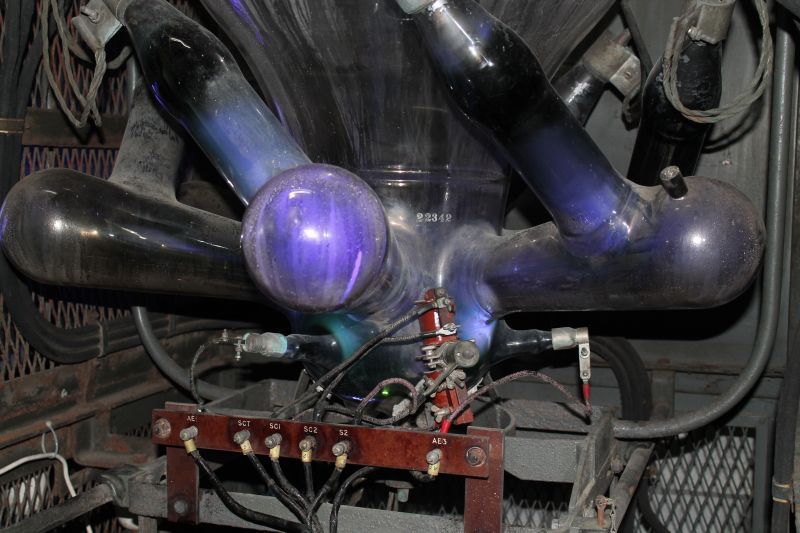 Huge mercury rectifiers convert the high voltage grid electricity down to 550 volts direct current to drive the trams from an overhead wire.
Restoring the tram's undercarriage which contains two electric motors.
When trams were discontinued in 1964, tram 17 became a batch at Raumati Beach before restoration by the Museum.
Tram 17 in its heyday in 1945.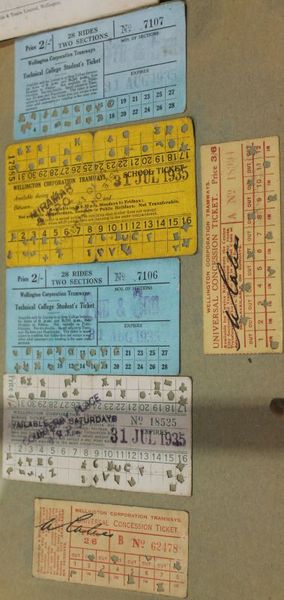 The images in this gallery are used with permission and are subject to copyright conditions.