Forty Years On - Spectrum's 40th Birthday
Forty years ago to the day, 18 March 1972, the first Spectrum documentary was broadcast. Jack Perkins helped Alwyn Owen launch a human interest series which was designed as a counterbalance to the… Read more Audio
40 years ago to the day - 18 March 1972 - the first Spectrum documentary was broadcast. Jack Perkins helped Alwyn Owen launch a human interest series which was designed as a counterbalance to the current affairs content of National Radio.
Gallery: looking back on 40 years of Spectrum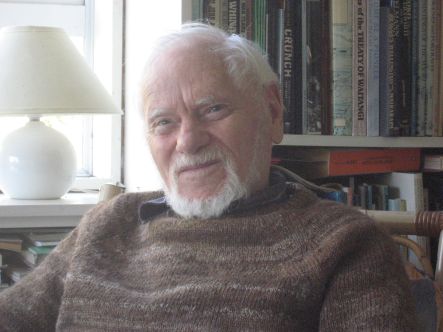 Forty Years On, Alwyn Owen
By the 1970s the portable tape recorder had come of age, allowing producers to free themselves from the restrictions of the studio and roam the country in search of stories. The voices and experiences of ordinary people came to the fore and became a staple of Spectrum.
The Spectrum team late 1980s. (From left)  Jerome Cvitanovitch, Jack Perkins and Alwyn Owen.
Owen and Perkins briefly recall Spectrum's early days and replay 'Two Wellington Childhoods', first broadcast in 1972. It was the first to adopt the format which, over the years, made Spectrum one of New Zealand's most valuable oral and social history collections. 'Two Wellington Childhoods' is two views of Edwardian Wellington – one from the slums, the other from the 'upper class'. Colour, warmth, and detail mark the recollections of Marjory Lees, who lived in mansion-lined Bolton St. and George Davies, whose home was in the heart of the capital's working class district near the Basin Reserve.
Whina Cooper, Land activist and Maori leader. Spectrum told her story in 1978