Jelly Bean Bracelets and Toffee Apples
With the aim of getting families involved, Wellington's Thorndon Farmers' Market runs its first ever Kids' Market. As well as fun for the whole family, the young stall-holders learn the ins and outs… Read more Audio
Five year-olds hardly taller than their stall invite you to buy Jelly Bean Bracelets, painted river pebbles or organically grown parsley. With the aim of getting families involved, Thorndon Farmers' Market ran its first ever Kids' Market, backed by the Wellington On A Plate food and drink festival.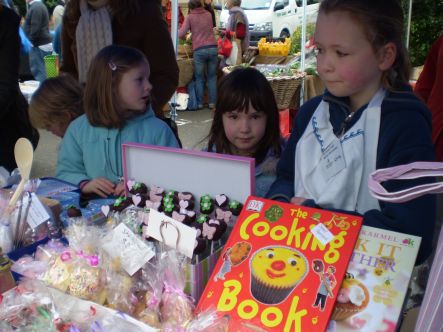 It's fun and hard work for the whole family. Mum was up after midnight cleaning the stove when a batch of toffee apples got over baked, while dad was putting the finishing touches to the stall he's cobbled together. Preparations began weeks back with brainstorming sessions about what to sell. Children are encouraged to grow their own produce as well as baking and creating novelty items. Budding young entrepreneurs have to price their goods, decorate their stalls, advertise, and on the day they get experience handling money and giving change.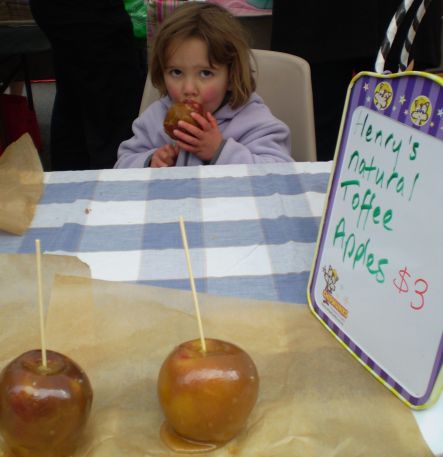 By mid-morning, it's obvious to Spectrum's Jack Perkins – in danger of a sugar rush from too much toffee – that the Kids' Market has been a rip-roaring success, generating money for charities with a few dollars pocket money left over.