Moon's Microlenticular Marvel
Jonathan Moon was a boy when his dad told him that there is no such word as 'can't'. Jonathan went on to found an Auckland technology firm that's now producing the world's only 'motion stamps'. The… Read more Audio
Jonathan Moon was a boy when his dad told him that there is no such word as 'can't'. Jonathan went on to found an Auckland technology firm that's now producing the world's only 'motion stamps'.
The ground breaking work has just made it to the front page of the London Times after Britain's Royal Mail issued a first day cover using the technology, to commemorate the TV show 'The Thunderbirds'.
Jonathan's company uses microlenticular technology (tiny lenses) to recreate a moving image when the stamps are moved. He says he came across the idea twenty years ago but had to re-invent a way to do it and refine the process to allow for mass manufacturing.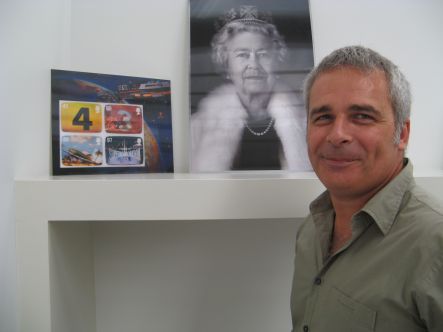 Jonathan says he's a lateral thinker, which is a very kiwi thing. Spectrum and David Steemson go microlenticular.