The Curiosity Roadshow
As part of the celebrations for its first ten years, Wellington's Museum of City and Sea invited the public to bring along their curios and artifacts for free expert appraisal. Audio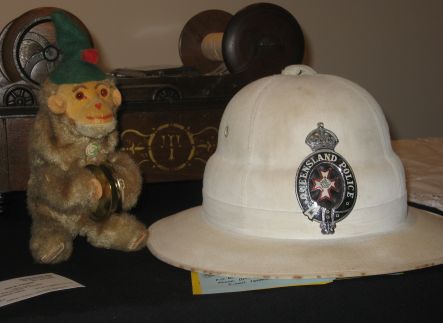 A set of lawn bowls bearing the swastika - but does this indicate German Nazi connections or something else entirely? A necklace featuring the beak of New Zealand's long-extinct bird the Huia - what is its provenance and its value?
These are just a couple of items selected from dozens brought along to intrigue and challenge expert appraisers Simon Manchester and Peter Wedde at The Curiosity Roadshow, the down-under version of Britain's Antiques Roadshow but with less emphasis on high-brow antiques.
As part of the celebrations for its first ten years, Wellington's Museum of City and Sea invited the public to bring along their curios and artifacts for free expert appraisal. As Spectrum's Jack Perkins discovered, the response was overwhelming.