Postie Plus
Noel Petherick does more than deliver mail to the folk who live along the Whanganui river road, heÂ's also tourist bus and occasional taxi for the isolated region. Audio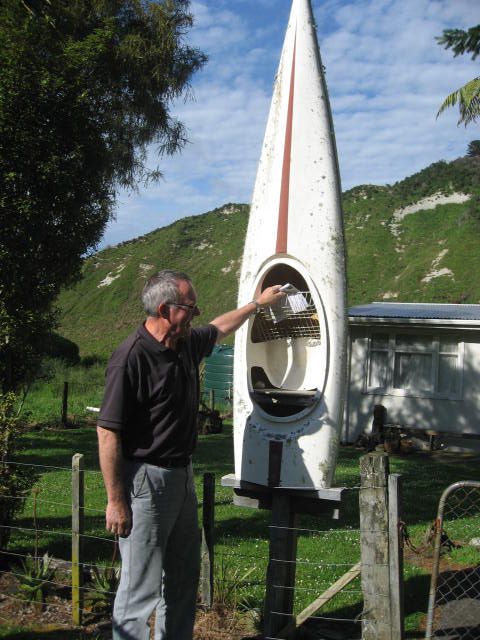 Postie Noel Petherick brakes the 4WD beside the derelict microwave nailed to the fence which now serves as a mailbox. The folk who live along the Whanganui river road take a pride in presenting Noel with eccentric mailboxes - an old fridge, a milk churn, even an upended canoe, and one letterbox is now a nest of starlings. Locals often wait by their boxes to chat with Noel, hitch a lift, or give him return mail. Barring bad weather or slips on the road, you can set your clock by his timetable.
In addition to delivering mail, and all kinds of odds 'n' sods 5 days a week, Noel also carries tourists keen to tramp the Whanganui National Park or savour the beauty and adventure of the river by canoe or jet boat. Others are eager to drink in the history of the quaint river valley settlements including Jerusalem, once the home of Suzanne Aubert who founded the Catholic Sisters of Compassion. Jerusalem was also the site of poet James K Baxter's 1970s commune.
Spectrum's Jack Perkins rides shotgun for Noel Petherick for 70 plus kilometers to Pipiriki, where the road branches away from the river.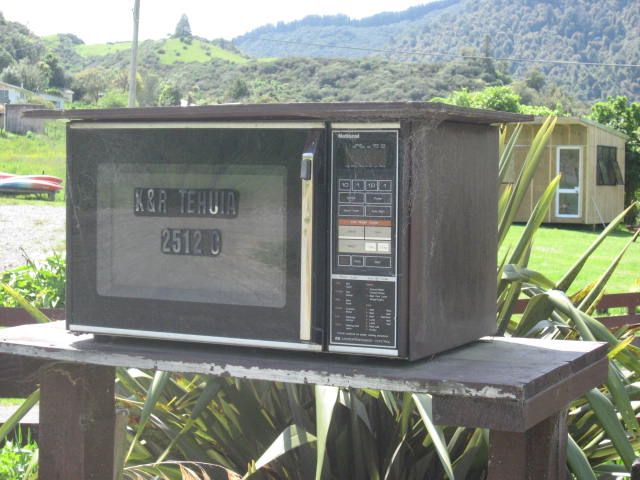 Photos 500pages