Skyhawks
New Zealand's strike wing was disbanded ten years ago. Since then the Skyhawks have been awaiting their fate – a fate that's finally been settled. To mark their final retirement, Amelia Nurse spent some time with former Air Force personnel from No 75 Squadron.
View a gallery of images.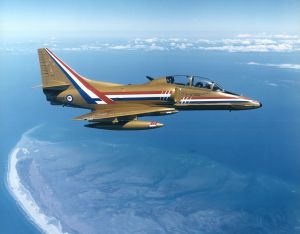 Special thanks to Don Simms for providing the archival material contained in the programmes and the photos in the gallery. He is co-author of SKYHAWKS: The History of the RNZAF Skyhawk.
Interviewee Ross Ewing has written a book Topped Gun - Requiem for the Skyhawk.