The Secret Life of The Ukulele
Musician Karl Steven investigates the toddler of stringed instruments, the fearsome ukulele, exploring its past, present, and future, with particular attention to its unique place here in the South Pacific. Karl finds out about the different types of uke, visits a ukulele factory to hear how ukes get made, exposes how they are sneaking into our classrooms and talks to the players who make ukulele their business. There is also plenty of ukulele music old and new, as well as a special interview and performance by the late great ukulele virtuoso Sione Aleki.
3:00 PM.Musican Karl Steven (Supergroove, The Drab Dooriffs) explores The Secret Life of the Ukulele. Read more Audio
Produced and presented by Karl Steven for Radio New Zealand National.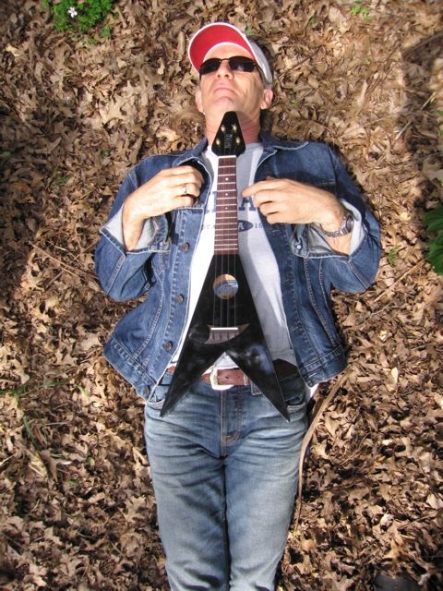 Knocked out by a Flying V-shaped Mahalo Ukulele. Photo by Jed Town, courtesy of Trip To The Moon.