Our Changing World for Thursday 20 March 2008
9:34 PM.Kevin Heasman of the Cawthron Institute in Nelson talks about the development of offshore mussel farms. Audio

9:20 PM.ABC's Lynne Malcolm talks to Ron Moorehouse about a new recovery programme for the endangered Kakapo. Audio

9:06 PM.Anna Ramachandran talks about her research into cancer cells and what scientists are learning about tumour growth. Audio
On This Programme
Despite decades of research into cancer treatment and prevention, there are still many unanswered questions about this pervasive disease. In this programme Anna Ramachandran talks to Dacia Herbulock about her research into ovarian cancer and what scientists are learning about the growth of tumours in the body. Anna is a PhD graduate of the University of Auckland and has been awarded a Nuffield Medical Fellowship to continue her studies on cancer development at Oxford University.
One of New Zealand's most endearing native birds, the kakapo is a large flightless parrot with a unique sex life. In 1995 there were just 51 kakapo left in the world. Today, there is a population 86. Ron Moorehouse talks to ABC Radio National's Lynne Malcolm about a new phase of kakapo recovery that's using scientific techniques to help the species claw its way back from verge of extinction.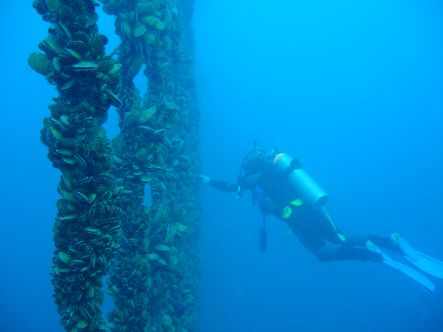 Photo courtesy of Kevin Heasman, Cawthron Institute
New Zealand is pioneering research on offshore shellfish farming as an alternative to the inshore farms that are becoming increasingly crowded. These floating farms will be many kilometres away from the nearest shoreline and able expand to immense sizes. Kevin Heasman, of the Cawthron Institute in Nelson, has been working on open ocean aquaculture for five years. Kevin showed Dacia Herbulock around "The Glen", Cawthron Institute's shellfish breeding facility in Tasman Bay.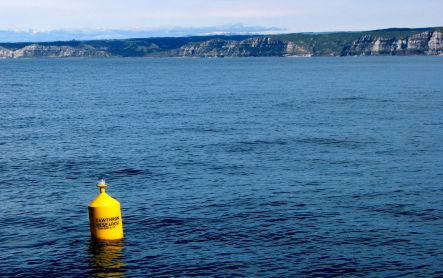 Photo courtesy of Kevin Heasman, Cawthron Institute