Our Changing World for Thursday 6 March 2008
On This Programme
A methane-eating bacterium was recently discovered at Hell's Gate in Rotorua-a bacterium that could help in the fight against global warming. Dr Matthew Scott, a GNS Science microbiologist, was part of the team who made the discovery. Jeremy Rose talks with Dr Stott at a geo-thermal area close to his lab at Wairakei near Taupo.
Professor Geoffrey Burnstock was the most cited scientist in Pharmacology and Toxicology for the period 1994-2004. He has written over 1000 scientific papers, and his discoveries in neuro-transmitters are now being used in the development of new drugs. Jeremy Rose catches up with the University of London College emeritus professor at his New Zealand holiday home in Raumati.
Hemp has a host of potential uses; from cosmetics to food to textiles, insulation and even biofuels. Hemp's advocates have long maintained its potential as a commercial crop. However, because of its association with marijuana, current regulations in New Zealand around the industrial production of hemp prohibit its use beyond a limited range of products. Amelia Nurse talks to Andrew Davidson of Midland Seeds in Canterbury about the issues surrounding hemp production.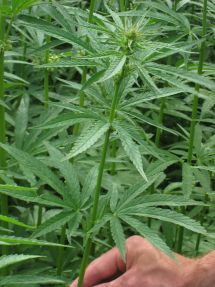 Hemp plants - female (left) and male (right)
The hihi - or stitchbird - is a small nectar drinking native with some unusual characteristics (pictured below). Once common on the mainland, it is now found only on Little Barrier, Kapiti, Tiritiri Matangi islands as well as the Karori Wildlife Centre and the Waitakere ranges in Auckland. Pukaha Mount Bruce Wildlife Centre in the Wairapapa, a haven for many threatened species, has been working since 1998 to produce hihi chicks for release. Amelia Nurse meets breeding ranger Darren Page at feeding time, and while she's there, visits a couple of tuatara.
Hihi - male (left) and female (right)(Hihi photographs courtesy of the Department of Conservation)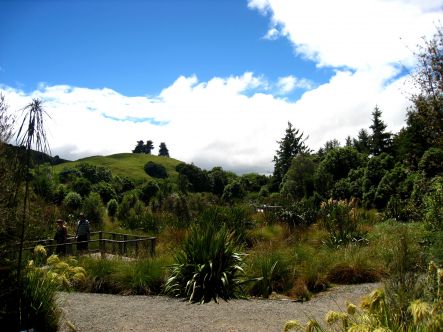 Pukaha Mount Bruce Wildlife Centre