One In Five for Sunday 8 December 2013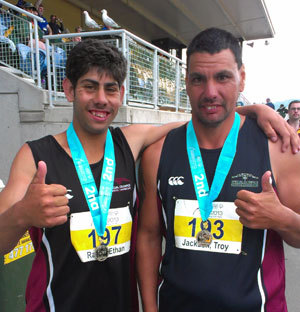 This week One in Five is at the Eighth Special Olympics National Summer Games.
More than a thousand athletes with intellectual disabilites descended upon Dunedin to compete across ten sporting disciplines.
The Special Olympics is an international movement, originally founded by Eunice Kennedy Shriver, that aims to promote both sporting opportunities and camaraderie for people with intellectual disabilities.
Katy Gosset reports from the event where she finds both stiff competition and an environment of enthusiasm and support.
7:06 PM.More than a thousand athletes with intellectual disabilites descended upon Dunedin to compete across ten sporting disciplines last week. Katy Gosset reports on the eighth Special Olympics National… Read more Audio