One In Five for Sunday 31 March 2013
7:06 PM.One in Five is in Christchurch to meet elderly residents in some of the areas worst hit by the earthquakes. In these suburbs, a series of exercise classes is providing a lifeline for locals who are… Read more Audio
This week One in Five is in Christchurch to meet elderly residents in some of the areas worst hit by the earthquakes.
In these suburbs, a series of exercise classes is providing a lifeline for locals who are increasingly confined to their immediate areas.
The classes, which are run by Therapy Professionals for Arthritis New Zealand, offer improved mobility to those living with the condition but also companionship and support in a stressful time.
Those taking part talked to Katy Gosset about aging with a disability and coping with life after the earthquakes.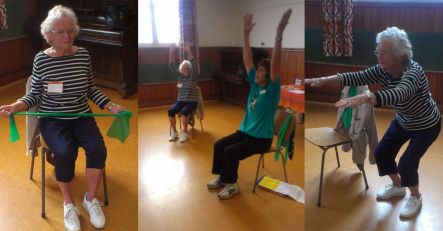 Arthritis New Zealand exercise class.