One In Five for Sunday 21 February 2010
Last November, the folks at the Raukatauri Music Therapy Centre hosted a gathering of therapists from various disciplines to hear about the benefits of music therapy. We hear from director Anne Bailey, and other event organisers and participants. The promotional event was a joint venture between AUT Communications students and the Centre.
And in a case of good news and bad news, we've Professor Alan Walker, who's optimistc about the prospects of an aging population. And a former hospital and health board administrator and current Invercargill Councillor who's ropable about recent reports that Southland DHB is cutting eldercare services.
7:06 PM.Selling the benefits of music therapyplus a positive and negative spin on aging. Audio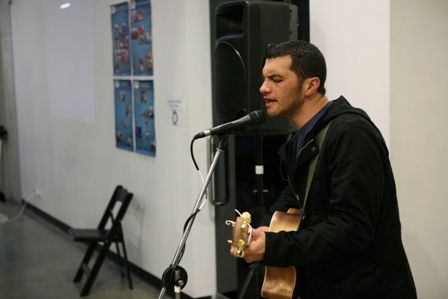 Opshop's Jason Kerrison entertains at the Raukatauri event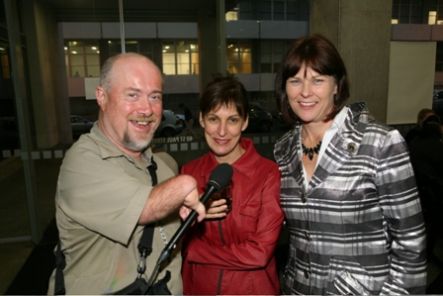 Mike with Raukatauri Music Therapy Centre Director Anne Bailey and guest speaker Debbie Andrews